Apple To Debut Two Curved-Display iPhones Next Year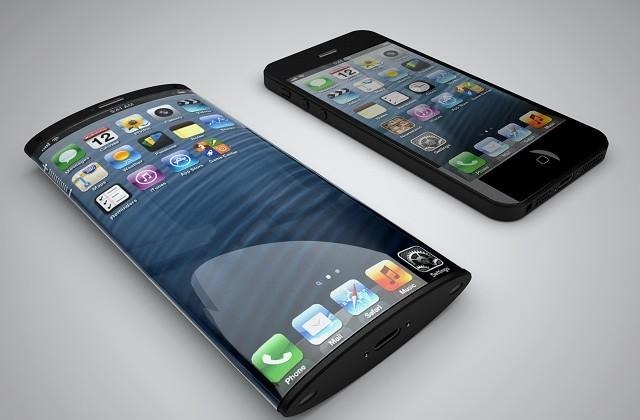 Apple is reportedly developing two curved-display iPhones to be released in the second half of next year, anonymous inside sources have revealed. The displays will likely curve downwards towards the side edges of the devices, as in the mockup shown in the image below. The phones will also likely include touch-sensitivity that can respond to differing levels of pressure.
The phones will come in two sizes: one with a 4.7-inch screen, the other with a 5.5-inch one. The latter would edge up on the Samsung Galaxy Note 3 flat phablet in terms of size. Both phones would be Apple's largest handsets to date.
The curved-display iPhones will compete with the Samsung Galaxy Round and the LG G Flex, which were both released within the last few weeks. Those models' displays edge toward the concave, rather than convex as the iPhones will likely favor. The market has yet to decide how it wants its displays to curve–or even if it wants them to do so–and it appears manufacturers are bent on experimenting with many configurations.

In addition to the gentle curves and pressure-sensitive glass, the phones might dispense with the home button that has all but come to be synonymous with the iPhone. This would make more room for the screen without sending the phones into mini tablet territory. Speaking of which, no word yet on a curved Apple tablet. Think it'll happen?
SOURCE: Bloomberg
IMAGE: TheCodeWord