Apple to add DuckDuckGo as private search alternative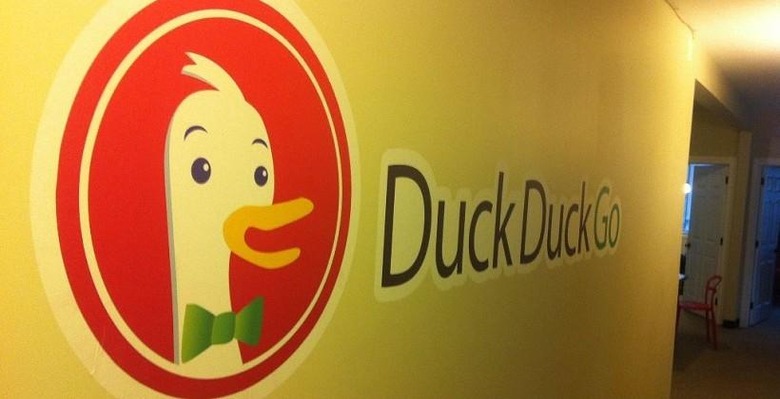 Privacy concerns, particularly following the Edward Snowden leaks in recent times, have spurred a push towards more privacy-centric digital options. Among search engines in particular, one known as DuckDuckGo has bid itself as a more secure option than Google and competing search engines, and it will soon receive a big boost from Apple.
The information was spotted on Apple's OS X Yosemite preview page, which includes nestled amongst the other info a nifty tidbit about new privacy features. In addition to being able to open one tab in Private Browsing mode, a new search engine option has cropped up.
Safari users will have the option of ditching Google for DuckDuckGo, "a search engine that doesn't track you." By all accounts, it also seems it'll be made available as an alternative option for those on iOS 8.
The search engine has seen fairly strong growth despite big competition from established search engines. Around this time last year, for example, DuckDuckGo saw a 50-percent jump in traffic over the course of about one week.
SOURCE: Search Engine Land