Apple tipped to keep TV, iWatch away from WWDC this year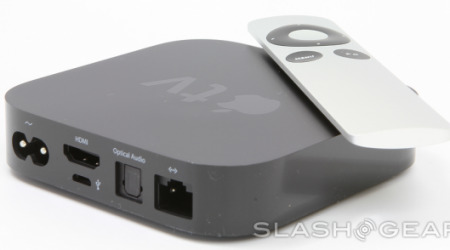 Excited for Apple's WWDC? Many are, and anticipating a few category-breakers from Cupertino. The highly rumored (but never seen) iWatch is expected to come out then, as is a refreshed Apple TV. The iPhone 6 may also make an appearance, but according to sources, there will be no new Apple TV or wearable.Re/Code is citing "sources familiar with Apple's plans", noting Tim Cook won't be on stage giving a big reveal this year, and will instead occupy time with more incremental annoncements. The Apple TV isn't born anew, according to Re/Code's sources, and Apple is reportedly not ready to show off its potential new interface just yet.
The iWatch is also not ready to make an appearance, though we've heard time and again that production is ramping up. According to the sources, Apple is still sitting on that golden egg, and will (as they're known to do) release it when they're ready. For right now, at least some believe that won't be at WWDC.
So what will we be seeing? A new iOS is likely, as is a retouched OS X. Apple's Healthbook app is said to make a showing, but with no hardware on offer, it would be interesting to see the app unveiled. It seems the iWatch, which is believed to have some health monitoring built right in, would be released with accompanying software — like the Healthbook app.
Source: Re/Code