Apple tipped to have 2 smartwatches later this year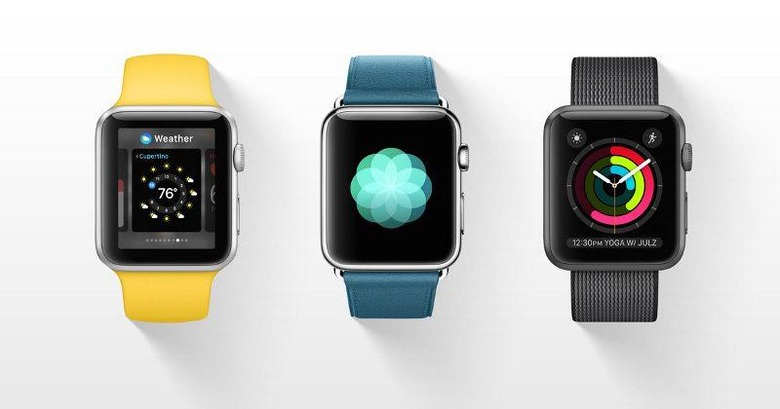 While it seems that the smartwatch market has gone into a slight hibernation, Apple isn't yet leaving the party where it burst into as a latecomer. In fact, contrary to previous expectations, it will have not one but two Apple Watches slated for the second half of this year. Almost like an iPhone 5s and 5c strategy, one of the alleged smartwatches will only vary so slightly from the current model, while the real Apple Watch 2 gets most of the new features, like GPS and a bigger battery.
The information, or rather prediction, came from KGI analyst Ming-Chi Kuo, famed for his industry crystal ball when it comes to Apple products. His note to investors claims that before the year ends, Apple will have launched two new Apple Watches.
He doesn't name the first of these, though considering it's being portrayed as a half step up from the first batch of Apple Watches, an Apple Watch 1.5 wouldn't be far from the mark. According to Kuo, the only significant difference will be a slightly improved TSMC processor and a slightly improved waterproofing. Or shower proofing.
The "Apple Watch 2", on the other hand, is a mixed bag. Among other things, it is expected to sport its own GPS and barometer in order to improve its location capabilities. There will also be a bigger battery, but at the expense of remaining just as thick as previous models. This means that whatever benefit the earlier rumored "One Glass Solution" brings is nullified by more battery. That said, would be buyers will probably not complain.
But what of the previously rumored Apple Watch 2 with standalone data capabilities? According to Kuo, that's still happening but only by 2017. This year, Apple will be sticking to its guns as far as design goes and won't be making any drastic changes to the still young product line.
VIA: Apple Insider