Apple tablet hands-on claims analyst; November release for media/gaming device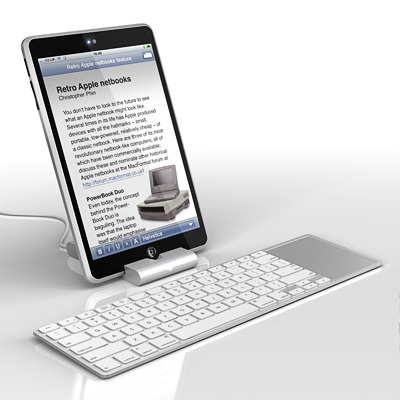 The Apple tablet runaway rumor train continues, with word from Barron's that an unnamed "veteran" analyst has seen first-hand the upcoming touchscreen slate.  In keeping with earlier speculation and leaks, the device is tipped to arrive in November after a September announcement, and is potentially being positioned as a home media and gaming platform.  According to the analyst, "it's better than the average movie experience, when you hold this thing in your hands."
The final decision is now said to rest on Steve Jobs, with whose "final blessing" the factories will begin manufacture.  "It's close enough now to a final design that in Asia, there's no other product in the waiting room or in the bullpen" suggested the analyst, going on to fuel speculation that development of the device is an "open-secret" among ODMs there who are "all waiting to see what the Apple product is."
Barron's have also attached a price to the speculation – $699 to $799 – along with the presumption from Jon Peddie Research analyst Jon Peddie that the Apple tablet (aka the Apple Media Pad) "could fulfill a variety of multimedia functions currently taken up by a gaggle of individual consumer electronics devices."   Prime among those is integration with Apple TV and the sort of casual gaming that has become popular with the iPhone and iPod touch.
[via 9to5Mac; via Twitter]