Apple Tablet coming with "Cocktail" interactive album extras?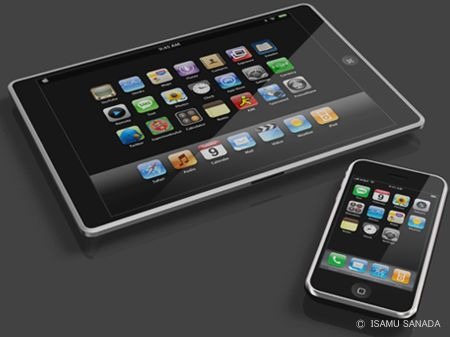 Apple's internet tablet, aka the Apple Media Pad, has racked up another mainstream press mention over the weekend, with the Financial Times reporting that the "up to 10-inch" device will arrive in time for the holidays and potentially be launched alongside a new interactive media system that record companies hope will drive digital album sales.  Codenamed "Cocktail" according to those familiar with the project, the system has seen Apple partner with EMI, Sony Music, Warner Music and Universal Music Group, to develop a package of interactive booklet, sleeve and other information.
Unlike existing digital artwork which can accompany media downloads, which general amount to the image file counterparts of a CD cover, Cocktail will apparently be far more interactive and – so the industry hopes – compelling.  "It's not just a bunch of PDFs" an executive is quoted as saying, "there's real engagement with the ancillary stuff."  With Cocktail in place, which could come as early as September – the same timeframe as Apple's usual iPod launch event – the hope is that consumers will move to buying full albums rather than cherry-picking individual tracks.
As for the Apple Media Pad, it's tipped to connect to the internet via WiFi but be unlikely to have a 3G connection, and an unnamed entertainment executive has said "it's going to be fabulous for watching movies."  Another possibility is that it will offer ebook functionality, taking on Amazon's Kindle.
[Thanks Alexander!]