Apple sued in China over Snow Leopard trademark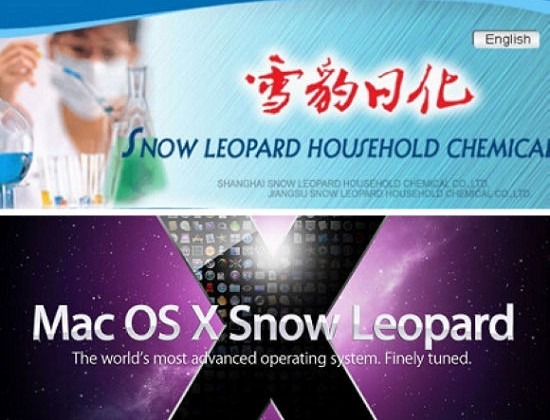 Apple finally settled the iPad trademark case in mainland China, paying Proview $60 million to put the issue to rest. Now it looks like Cupertino will be coming under fire from another target: a Chinese chemical company is suing Apple over a Snow Leopard trademark. Jiangsu Xuebao claims to have filed the electrical equipment trademark protection back in 2000.
Jiangsu Xuebao creates household cleaning products and trademarked the word "Xuebao", which translates to Snow Leopard. As a result, the company believes that Apple is violating its trademark with OS X Snow Leopard sales in China. A court in Shanghai has accepted the case, and an initial hearing will take place on July 10th.
While Proview was originally seeking a $1.6 billion settlement, Jiangsu Xuebao's claims aren't quite so bold. The company is seeking CNY 500,000 (~$78,700) in damages as well as an official apology from Apple. On top of that, Jiangsu Xuebao has sued four companies that sell OS X Snow Leopard, but one Chinese lawyer believes the company won't win the case because Apple isn't using the Chinese word to sell its product.
[via MICGadget]