Apple Sued By iCloud Communications For Trademark Infringement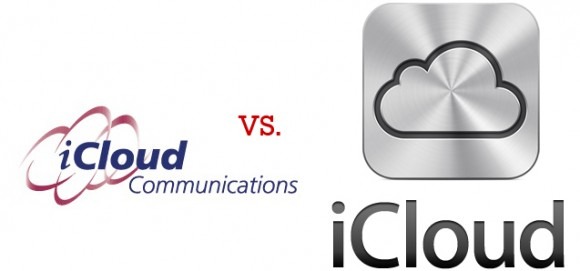 Apple's no stranger to trademark suits. We can certainly recall the Cisco trademark of the iPhone and the Fujitsu's trademark of the iPad. And now it looks like Apple is at it again, strong-arming its way into getting the name it wants even if that means getting sued. A company by the name iCloud Communications, LLC has just filed a trademark infringement suit against Apple for using the name iCloud and offering almost the same type of services.
iCloud Communications is based in Arizona and was founded in 2005, offering a variety of VOIP, SIP, PBX, and conferencing services. The suit reads:
As was the case of the "iPhone" and "iAd" marks, Apple discreetly applied for a foreign trademark registration for ICLOUD months prior to the launch announcement on June 6, 2011 (Apple applied initially in Australia for iPhone, Canada for iAd and Jamaica for iCloud). That foreign ICLOUD application appears to now form the basis for the various iCloud applications for which Apple filed in the United States on June 1, 2011. Apparently, Apple is attempting to use a foreign jurisdiction's laws to gain priority for its U.S. registrations while circumventing the notice and publication requirements for trademark applications filed here in the United States with respect to "intent-to-use" applications
The company says that this is "just one more example of Apple's act first and worry about the consequences later approach to trade mark use." However, doing a quick search in the USPTO website reveals that iCloud Communications does not currently hold a trademark registration for the name iCloud. The company that did hold the trademark, Xcerion AB Corp., has already sold their domain to Apple and agreed to rebrand their own service as CloudMe. Although a trademark registration is not required, it gives more weight in a case like this.
iCloud Communications is seeking an injunction to bar Apple from using the iCloud name, destruction of all promotional material bearing reference to Apple's iCloud service, and monetary damages including forfeiting of profits from the iCloud name. We know none of that's going to happen though, if we know anything at all from recent history.
[via MacRumors]