Apple subscription bundles likely in 2020, here's what you'll get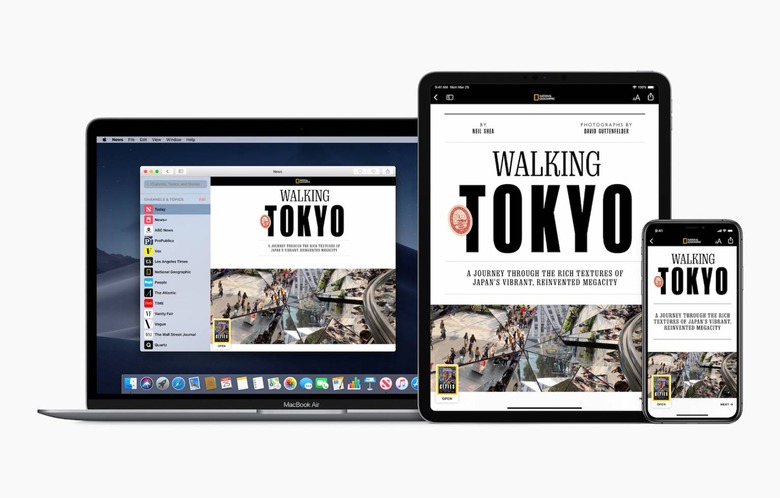 The theme to Apple's 2019 has definitely been subscription services, with the company launching a bunch of new ones like Apple News+, Apple TV+, and Apple Arcade. Now that all of these new subscriptions are out there, it may not be long before Apple looks to bundle them together. In doing so, it would be taking a page out of Amazon's playbook, which bundles a variety of services with Prime.
While Apple hasn't announced anything official yet, Bloomberg spoke to people familiar with the company's plans who say that it could begin bundling Apple News+, Apple Music, and Apple TV+ into one package as early as next year. There's no word on pricing yet, but it seems like a logical next step for Apple, which may want to offer a bundle deal to tempt people into using all three services.
Interestingly enough, Apple Arcade doesn't seem to be included in Apple's bundle, which is somewhat strange. Then again, since this is just a rumor at this point, it's possible that Apple hasn't figured out what this bundle will include, if it decides to offer one at all.
That aside, Bloomberg suggest that Apple may get some pushback from publishers in regards to bundling Apple News+ with other services, as it would potentially mean that those publishers would get less money. Presumably, Apple would offer this bundle at a discounted rate over subscribing to all three services separately, meaning that the amount people pay for Apple News+ specifically – and the cut of subscription revenue publishers get – shrinks as well.
We'll see what happens from here, but once the calendar rolls over into 2020, don't be surprised to see Apple begin to offer a bundle for many of its services. Given the sheer number of subscriptions Apple launched this year, a bundle probably wouldn't be a bad idea, but it all depends on how much Apple decides to charge and how much consumers are willing to pay.