Apple struts Campus 2 promo video before Cupertino city council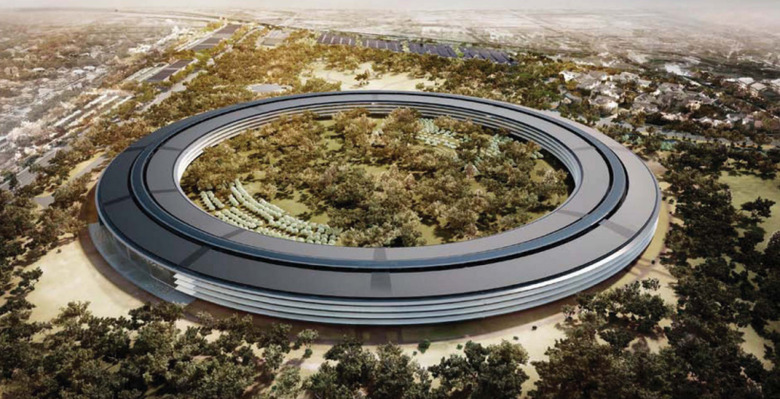 Apple Campus 2, also known as the "spaceship campus," was the subject of a new video aimed at the Cupertino city council and released to the public this weekend. The video plays out like a promo and was produced to help get the council on-board with Apple's vast construction project.
The video featured architect Norman Foster of Foster and Partners, Apple senior arborist David Muffly, Apple VP of environmental initiatives Lisa Jackson, and others. It told the quick version of the story of how Steve Jobs initially approached Foster with the seed idea for the new campus in summer 2009, through its subsequent development into the current model, which resembles a gigantic flying saucer built to support 12,000 employees.
The guiding principles of the campus, the video explains, are environmental harmony and social fluidity. According to Jackson, 80% of the site will be greenspace: "This area has a great climate, so 70% of the year we won't need air conditioning or heating. We'll have natural ventilation. Apple Campus 2 is going to run on 100% renewable energy."
"It'll provide a very open-spaced system," Apple CFO Peter Oppenheimer has said, "so that at one point in the day you may be in offices on one side of the circle and find yourself on the other side later that day."
"It'll be one of the largest solar arrays in the world for a corporate campus," Jackson said in the promo video. "Our goal is to build a campus that has no net increase in greenhouse gas emissions."
SOURCE: 9to5Mac