Apple Stores may offer prepaid plans with iPhones soon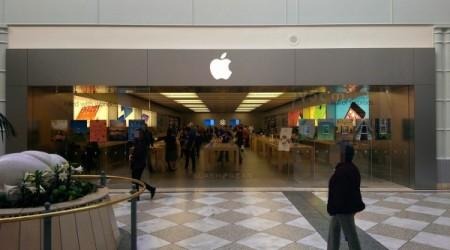 Apple Stores in the US may let you walk out with a prepaid plan, soon. According to sources, the Cupertino firm will not only sell you a device at full price, they'll also offer up a low-cost prepaid plan. This move is believed to be starting the last week of June.
AT&T and T-Mobile are said to be early partners for the program, which makes sense considering both offer robust prepaid plans. It's believed Apple is currently stocking up on GoPhone SIM cards from AT&T, as well as those from T-Mobile. Of course, if you have your own SIM card, you can still bring it in and slip it right into your new iPhone.
It's not known if Apple will be carrying plans designed for their stores or not. The tipster claims Apple Store employees will push AT&T's $60/month GoPhone plan as a standard offering. That plan gives users 2.5GB data/month, along with unlimited talk and text. If you want a T-Mobile plan, the $50/moth plan which gives 1GB data and $70/month plan offering up 5GB data will be suggested. The phones will be activated at time of purchase, and the plan is non-refundable, of course.
This comes well ahead of a suspected larger iPhone launch in the fall, so Apple may simply be trying to move existing stock. Sales traditionally slump for the iPhone this time of year as many look to a fall reboot. With a larger screen believed to be on offer this fall, many would-be iPhone customers might just be a bit more pragmatic than normal.
Source: 9to5Mac