Apple, Sony, and Nintendo Facing New Lawsuit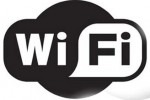 Is there just a point where we should start feeling bad for the bigger companies out there? These guys are the targets of so many lawsuits that it's almost ridiculous. Sure, most of them are probably justifiable, but maybe it's the little guy just trying to take a piece out of the bigger guy.
This time around it's a business named Bandspeed, based in Austin, Texas, and they've filed a lawsuit through a US District Court targeting Apple, Nintendo, and Sony, which says the three companies have violated Bandspeed's WiFi patents. It specifies a pair related to choosing a WiFi channel according to signal strength: Approach for selecting communications channels based on performance, and Approach for managing communications channels based on performance.
The suit focuses on Sony's PlayStation 3, Nintendo's Wii, and Apple's iPhone 3GS as the bad-apple products. It looks like Bandspeed is calling for a permanent injunction against future infringements, as well as the obvious unspecified damages. Of course, there probably won't be anything more that comes from this, other than the companies settling out of court.
[via Electronista]