Apple: smartphone market claims based on "a very limited report"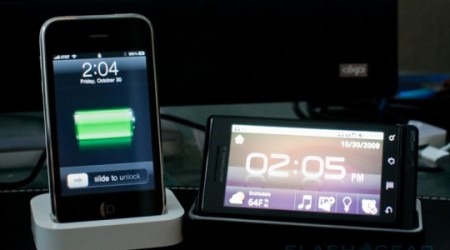 After research firm NPD reported yesterday that Android had overtaken Apple's iPhone OS and clinched the second place spot in the US smartphone market, the Cupertino company's PR team have come out fighting.  According to Apple spokesperson Natalie Harrison, "This is a very limited report on 150,000 US consumers responding to an online survey and does not account for the more than 85 million iPhone and iPod touch customers worldwide."
"IDC figures show that iPhone has 16.1 percent of the smartphone market and growing," Harrison continues, "far outselling Android on a worldwide basis. We had a record quarter with iPhone sales growing by 131 percent and with our new iPhone OS 4.0 software coming this summer, we see no signs of the competition catching up anytime soon."  NPD had concluded that Apple had 21-percent of the smartphone OS market share, while Android had edged ahead with 28-percent and RIM's BlackBerry OS maintained the lead with 36-percent.
Of course, as we mentioned yesterday – and indeed NPD drew attention to – the rise in Android popularity certainly wasn't hurt by Verizon and others pushing handsets running the open-source OS in their promotions, such as offering a "free" second device for every one bought.  That Android, available on numerous devices, should eventually overtake the number of iPhone OS smartphones around seems obvious; frankly we're just glad to have choice in the market.