Apple Siri Brings Voice-Control To iPhone 4S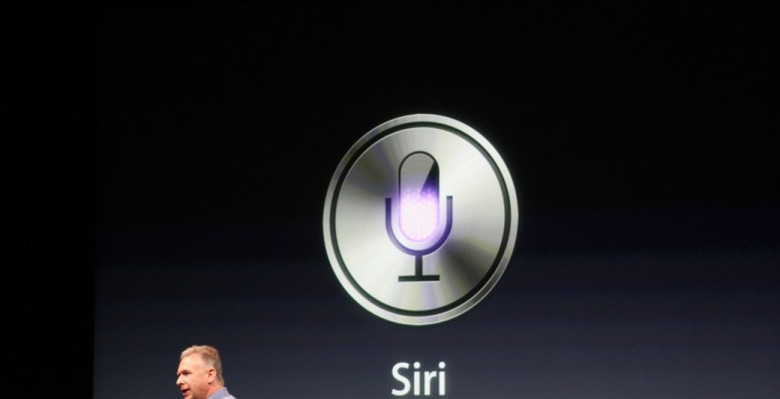 We've heard all the rumors and yes they are true. Apple is bringing full out voice control "Siri" to the iPhone. This is a feature that has been a long time coming from the folks in Cupertino, they've also confirmed that yes — it will be called Siri. Bringing easy and natural voice control to the world of the iPhone. Look Android, the iPhone has a microphone on the keyboard now too. We have plenty of pictures of the demonstration below so head on down and look over the gallery.
As to be expected with Siri voice-control everything will be super smooth, easy, and natural. Using the most simple and natural voice commands such as Set Alarm 8:30, What is the weather like today?, whats the forecast this week? That isn't all either when you ask if it will rain, Siri responds "it sure looks like rain today". You can check stocks, get weather alerts, find the nearest fast food joint and more all with the natural use of your voice. Play song, call Jason — all of these are natural sentences you'd use daily such as "How do I get home" rather than saying directions to home. Does any of this sound familiar to you guys? Very similar to what we've seen on Android as Voice Search.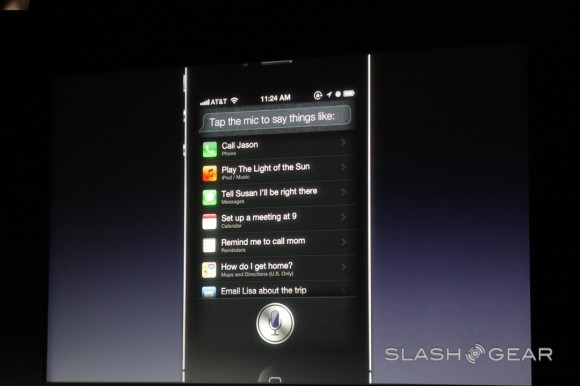 Using a Bluetooth headset Siri will even read your text messages to you — simply hold down the headset button and say "Read my message" and Siri will do the rest. Pretty neat if you ask me, the implementation is throughout and seems very well designed. Then just as expected and mentioned above Apple now has that all important dedicated microphone key for dictation right on the on-screen keyboard for easy access. This comes as no surprise and to be honest I actually expected it a bit sooner.
Apple Described this as a "humble personal assistant," Siri will work in English, French and German initially. And will work with all built-in apps and over both 3G and WiFi for the time being. For now Siri will be in beta, and Apple promises that it "gets better" as it learns from you and your voice. So far it's not clear if this is just for the iPhone 4S or if the iPhone 4 and others will get it soon.
We are still digging through all of the coverage from the Apple event so be sure to stay tuned as we continue to break everything down and update with more pictures.
[via Apple]