Apple seeks to add Galaxy Note 10.1, Android Jelly Bean to Samsung lawsuit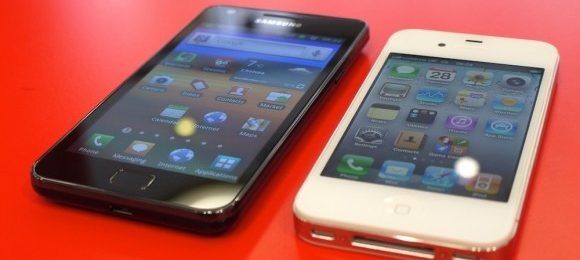 The Apple and Samsung patent wars have reached the point to where mentioning the ongoing battle is almost cliche. Now, adding to the chronicles is Apple's latest move, wherein it states that Samsung is violating its patents with the Galaxy Note 10.1. In addition, the fruit-logo'd company is also seeking to have Android Jelly Bean added to its current lawsuit against the Korean company.
Apple presented the claims earlier today at the District Court for the Northern District of California. According to the company, Samsung's Galaxy Note 10.1 infringes on some of its patents, and should be added to its ongoing lawsuit. In addition, Apple is seeking to have the Jelly Bean-running Galaxy Nexus added to the lawsuit.
Says Apple attorney Andrew Liao, Apple "wants to add 17 devices that could use a stylus," although none of them actually ship with a stylus. In addition, Samsung's attorney Victoria Maroulis stated that the Korean company wants to add the iPhone 5 to its complaint against Appple. The arguments were presented to Magistrate Judge Paul Grewal, who is yet to issue a ruling. Reports Bloomberg, Grewal is concerned that denying both companies their latest requests could trigger a whole new slew of lawsuits.
The lawsuit to which Apple wishes to add these two issues is set for trial in 2014. So far, Apple has already scored a preliminary order that blocks the sale of Samsung Nexus smartphones in the US. Recently, Samsung was found guilty of infringing six out of seven Apple patents, while Apple was told to publish a public statement on it website proclaiming Samsung's innocence over claims Apple made in regards to the Galaxy Tab.
[via Bloomberg]