Kaspersky Lab exec calls OS X "really vulnerable"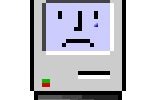 Malware has increasingly become a problem for Mac OS X, most recently having been affected by the Flashback trojan which infected over half a million systems. Apple were slow to respond to the threat, and although two Flashback removal tools were offered for users to download, the number of machines still infected remains high. Apple has reportedly asked Kaspersky Labs to advise the company on OS X security issues.
Speaking to Computing, Nikolai Grebennikov, CTO of Kaspersky, says that OS X is "really vulnerable", and that "Apple recently invited us to improve its security. We've begun an analysis of its vulnerabilities, and the malware targeting it." He went on to say that Apple doesn't take security seriously enough, criticizing the slow reaction time between Oracle's Java patch and its own for the Flashback trojan.
Grebennikov goes on to say that he expects iOS to be the next target, believing that malware will appear for the platform and infecting iPhones and iPads within the next year. "Our experience tells us that in the near future, perhaps in a year or so, we will see the first malware targeting iOS." Malware is something that has plagued Android lately, with a slew of fake apps and website redirects designed to install compromised software on the OS to send premium rate text messages in the background.
UPDATE: Turns out the quote was taken out of context by Computing. Engadget received clarification from Kaspersky over the issue, saying that the company was independently looking into Mac OS X security issues and that they weren't contacted by Apple. The original quote is below.
On Monday, April 14, computing.co.uk published an article titled "Apple OS 'really vulnerable' claims Kaspersky Lab CTO" that includes an inaccurate quote regarding Apple and Kaspersky Lab. The article reports that Kaspersky Lab had "begun the process of analyzing the Mac OS platform at Apple's request" to identify vulnerabilities. This statement was taken out of context by the magazine – Apple did not invite or solicit Kaspersky Lab's assistance in analyzing the Mac OS X platform. Kaspersky Lab has contacted computing.co.uk to correct its article.

Please refer to the statement below from Nikolay Grebennikov, Chief Technology Officer, Kaspersky Lab, which clarifies this misrepresentation:

"As Mac OS X market share continues to increase, we expect cyber-criminals to continue to develop new types of malware and attack methods. In order to meet these new threats, Kaspersky Lab has been conducting an in-depth analysis of Mac OS X vulnerabilities and new forms of malware.

This security analysis of Mac OS X was conducted independently of Apple; however, Apple is open to collaborating with us regarding new Mac OS X vulnerabilities and malware that we identify during our analysis. Kaspersky Lab is committed to providing the highest level of security for all of our customers, including Mac OS X, and we will continue to enhance our technologies in order to meet the ever-changing threat landscape. "
[via The Next Web]