Apple seeds Mac OS X 10.7.3 with iCloud focus to developers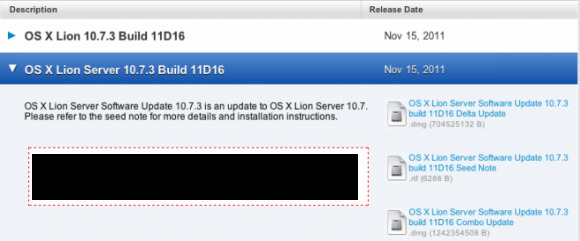 Apple began seeding Mac OS X 10.7.3 to developers today. This latest update is the company's third maintenance update for Mac OS X Lion, which was launched back in July. Version 10.7.3 mainly focuses on new improvements for iCloud document storage as well as the AddressBook, iCal, and Mail.
This delta update comes in at 633MB and currently has no known issues. Developers are warned as usual that once the update is installed that they will not be able to revert back to a previous version. Systems used for the installation should be ready to be erased if needed.
An OS X Server 10.7.3 update was also issued today with the same build number and focus area of iCloud storage, AddressBook, iCal, and Mail. If you haven't updated to OS X Lion yet and would like to find out more, be sure to check out our full review.
[via 9to5 Mac]