Apple, Samsung reportedly in talks to end all litigation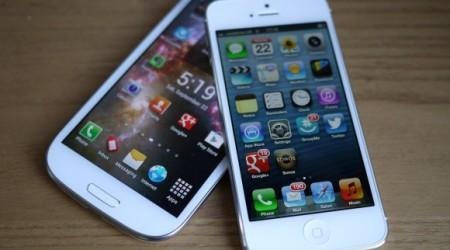 Is Apple readying a truce with Samsung. The two companies, who are noted as having a strong disdain for one another, may be working on a settlement to their drawn-out, litigious relationship. Reports out of South Korea note this uneasy ceasefire may have been a long time coming, too.
Via The Korea Times, we learn that the two tech giants are preparing to settle current litigation out of court, and possibly dismissing others. Apple recently came to similar terms with Google, when they dropped an ongoing squabble pertaining to Google-held Motorola patents. Apple's troubles with Samsung strike a similar tone, but a harsher climate.
The two companies have been locked in litigation for some time, with the original beef harkening back to Steve Jobs' promise of "thermonuclear" trouble for Android. In 2014, with FRAND statutes and common-use giving way to incoming patent reform, it may be best for all involved.
As with Google, this likely wouldn't mean a patent licensing deal for Apple and Samsung. Instead, it could lead to a parting of ways and a focus on innovation, something many would argue both companies could benefit from right now.
We will point out that The Korea Times doesn't offer up how their sources are affiliated with the matter, and rely on commentary from Florian Mueller. In their report, they say talks are ongoing, with Samsung leading the charge to get the litigation dismissed. That seems a contrived contradiction to previous Samsung comments on the ongoing dispute, so we'll appreciate this report for what it is, but hope it has insight.
Source: The Korea Times