Apple said to make iPhone switch to OLED in 2017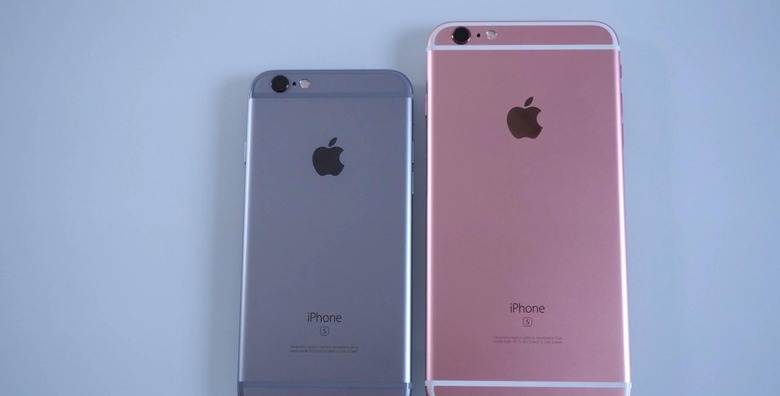 One of the longest running questions about the iPhone in recent years has been when Apple will make the switch from LCD displays to OLED. The most recent reports from last fall had pegged Apple as working with parts manufacturers for a change in display in either 2018 or 2019, but a recent report from Japanese business publication Nikkei says Cupertino has moved up their plans, and is now aiming for a OLED iPhone debut in 2017.
Nikkei's report notes that it was in December when Apple contacted both LG and Samsung about rapidly increasing OLED production in time for 2017. In the past Apple has been said to be interested in Samsung's flexible OLEDs, however the accelerated timeline may mean that they are putting a hold on any ideas of an iPhone with a curved display.
The reason for reaching out to the South Korean display giants is because Japan Display, Apple's existing supplier, is believed to already be involved in preparing for mass production of OLEDs for 2018.
Unfortunately, the existing production limits on the new display technology means that if Apple does make the switch in 2017, OLED is likely to be limited to certain high-end iPhone models, such as the iPhone Plus or a rumored "iPhone Pro."
The reason Apple is so interested in moving up the timeline is believed to be in order to combat the stall in overall iPhone sales that many analysts are predicting. An adoption of OLED technology, which has benefits such as being thinner than LCD and providing more vivid colors, could be a way to draw in iPhone users that no longer update every year, as well as Android users with different devices.
Apple already uses an OLED display on the Apple Watch, so there's no doubt that at some point the iPhone will follow suit. However, Ming-Chi Kuo, the well-regarded analyst with an excellent track record when it comes to Apple, still predicts that the iPhone won't move to OLED until 2019.
VIA Apple Insider