Apple rolling out variable-cost iTunes gift cards in retail stores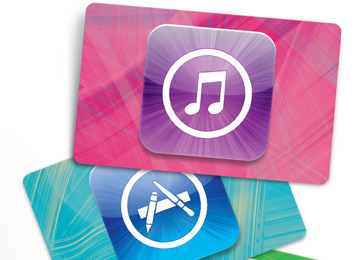 It looks like Apple is expanding its iTunes gift card offerings to allow more flexibility when it comes to the amount of the gift cards themselves. The cards can be loaded with any amount between $15 and $500, and since Apple has only been offering a few options when it comes to denominations, this is only the method to apply a custom amount to an iTunes gift card.
While Apple has long offered custom amounts on their Apple Store gift cards, iTunes gift cards never received the same luxury. Users were limited to $15, $25, $50 or $100 denominations and multi-packs consisting of four $10 or $25 cards are also available. However, Apple is rolling out new iTunes gift cards to various retail store chains across the US.
When you take these new cards to the cashier at the store, you simply just choose how much you want to put on them. When the cashier scans and validates the card, the amount you specify is tied to the number on the card. Then, the recipient redeems the code as usual, including using the new camera scan feature, which lets you redeem gift cards by taking a picture of the number on the card.
According to 9to5Mac, at least one supermarket chain and one retailler are putting the new iTunes gift cards on the shelves today, but more stores will most likely follow as Christmas gets closer. It also would be nice if the new cards allowed for amounts less than $15 — like $10 or even $5 — but it seems Apple wants to keep the minimum at $15 for all iTunes gift card purchases.
[via 9to5Mac]