Apple Reveals All New Mail App for OS X Lion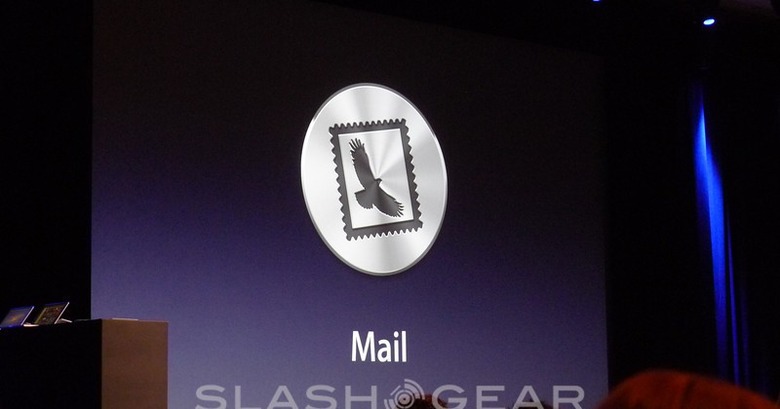 Adding to the stack of featured items for the new OS X Lion revealed at WWDC 2011, the crew on stage at the event's first keynote revealed a whole new Mail app. This new version was shown to be completely re-vamped in many ways, offering you two or three column view, snippets on the left, and a favorites bar for you to be grabbing your hottest folders in a snap. Searching has been smartened up inside Mail as well.
Phil Schiller was called on stage to reveal the info about Mail, giving it a spin for the audience, noting that "With searching now we have new search suggestions. Mail recognizes whether that's a person or a subject... select one it becomes a search token." All messages are now shown inline, and all messages can be accessed much easier than in the past. You'll now be able to search all of your messages as well as inside a single mail – this will be rather helpful for a disorganized fellow like your humble narrator. You can search by date, sender, subject, or a combination of many elements.
Stay tuned to SlashGear's main news feed for the rest of the keynote!