Apple returns to EPEAT after customer call to action

After approximately one week of being off the listing of environmentally friendly products entirely, Apple has decided to return to EPEAT after "many loyal Apple customers" expressed concern. Apple's hardware engineering chief Bob Mansfield has posted a letter that expresses Apple's change of heart and reassures the public that Apple never lapsed for a moment on their green initiatives and environmentally sound hardware manufacturing. The letter also lets it be known that their relationship with EPEAT has "become stronger as a result of this experience" and that they'll continue their work with ENERGY STAR as well as IEEE 1680.1, the standard on which EPEAT is based.
Mansfield's letter makes it clear that Apple's work with green initiatives has surpassed that which EPEAT measures. Apple has made moves, the letter notes, to remove harmful toxins from the manufacturing process and has made an effort to reduce the amount of non-recyclable elements in their products as well. Have a peek at the full letter to see Apple's decision in short.
"We've recently heard from many loyal Apple customers who were disappointed to learn that we had removed our products from the EPEAT rating system. I recognize that this was a mistake. Starting today, all eligible Apple products are back on EPEAT.

It's important to know that our commitment to protecting the environment has never changed, and today it is as strong as ever. Apple makes the most environmentally responsible products in our industry. In fact, our engineering teams have worked incredibly hard over the years to make our products even more environmentally friendly, and much of our progress has come in areas not yet measured by EPEAT.

For example, Apple led the industry in removing harmful toxins such as brominated flame retardants (BFRs) and polyvinyl chloride (PVC). We are the only company to comprehensively report greenhouse gas emissions for every product we make, taking into account the entire product lifecycle. And we've removed plastics wherever possible, in favor of materials that are more highly recyclable, more durable, more efficient and longer lasting.

Perhaps most importantly, we make the most energy-efficient computers in the world and our entire product line exceeds the stringent ENERGY STAR 5.2 government standard. No one else in our industry can make that claim.

We think the IEEE 1680.1 standard could be a much stronger force for protecting the environment if it were upgraded to include advancements like these. This standard, on which the EPEAT rating system is based, is an important measuring stick for our industry and its products.

Our relationship with EPEAT has become stronger as a result of this experience, and we look forward to working with EPEAT as their rating system and the underlying IEEE 1680.1 standard evolve. Our team at Apple is dedicated to designing products that everyone can be proud to own and use." – Mansfield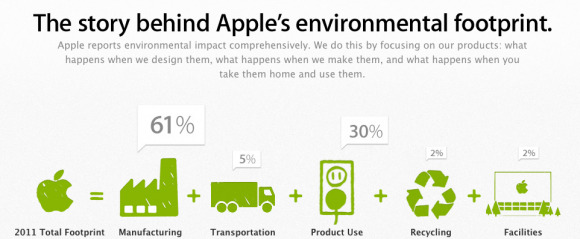 Have a peek at our timeline below to get the full story and resulting uproar that surrounded this EPEAT saga with Apple. And don't forget, San Francisco government officials: you can once again buy that MacBook you were eyeing a month ago, have at it!
[via Apple]