Apple ResearchKit: open source medical data, apps out today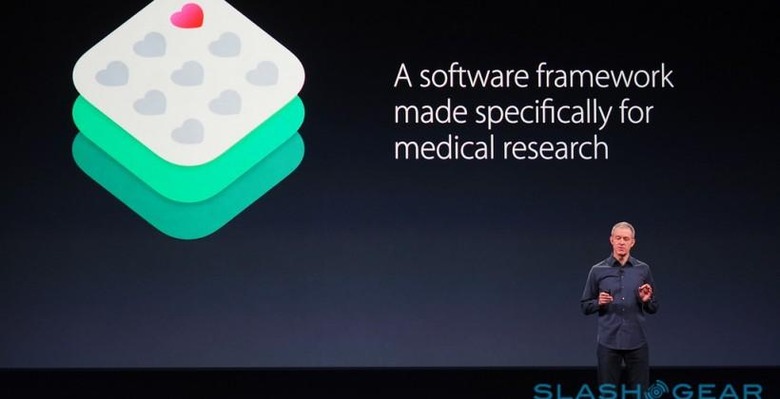 At the Apple Watch event this week, the company revealed information on their next big medical and health pus: ResearchKit. After talking up HBO NOW on Apple TV and a bit about CarPlay, Apple's event turned toward Medical Research. Apple's Senior Vice President of Operations Jeff Williams stepped onstage to introduce ResearchKit. This system, said Williams, "turns iPhone and HealthKit into powerful tools for medical research." This system would have "hundreds of millions of iPhone owners out there" contributing health data – since they'd "gladly contribute," so says Williams.
ResearchKit is "A software framework made specifically for medical research." Apple aims to make iPhone and HealthKit – and eventually Apple Watch, we must assume, into "powerful diagnostic tools." This system is working – or will be working soon – with some of the biggest colleges and medical centers in the world.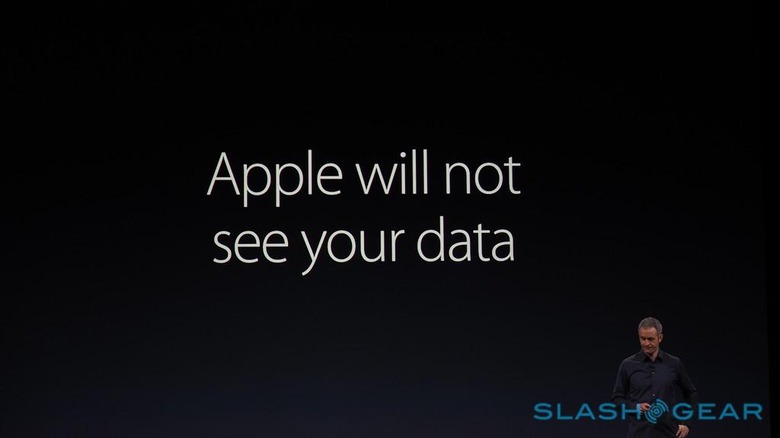 NOTE: Of particular importance is the following – you will decide what research you participate in, how your data is shared, and Apple does not see your data.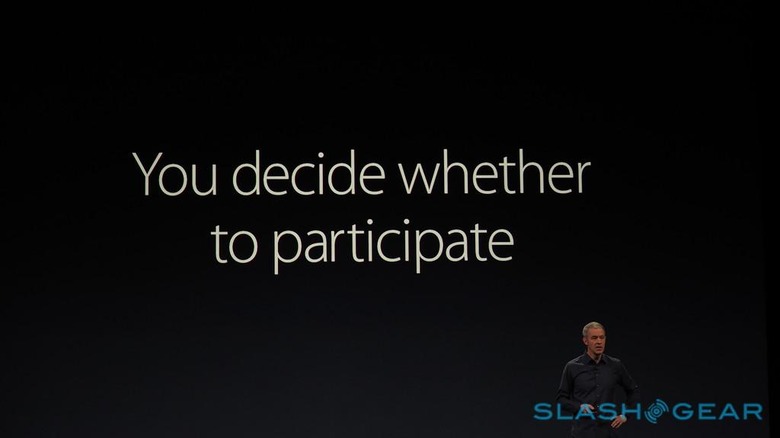 This system will have several apps to begin with. One for Parkinson's Disease, another for Cardiovascular Disease. Another for Asthma, another for Breast Cancer.
ResearchKit is obviously a massive undertaking for Apple and the research institutions that'll be participating. Stick around SlashGear's brand new ResearchKit tag for more information as we dive deeper this week!
Apple made clear that ResearchKit will be open source.
They also suggested that the entire ResearchKit collection would be released next month. The first five apps will be released today.