Apple reports slowest iPhone sales growth since dawn of device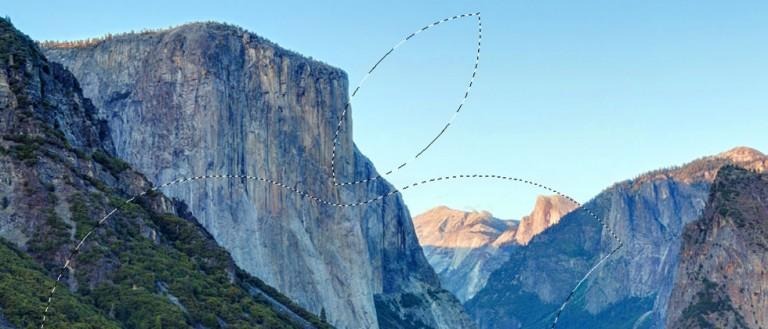 Apple reported quarterly revenue of $75.9 billion as well as quarterly net profit of $18.4 billion. Apple suggested today that they'd sold a cool 74.8 million iPhones in this fiscal 1st quarter, up just 1 percent from the amount of iPhones sold this same quarter just one year ago. While this could be accounted for by the launch of the iPhone 6 as a "tick" year, and the iPhone 6s as a "tock", this is the slowest growth the company has seen for iPhone sales since the device line originally launched.
This comes after Apple's "most successful year ever" in 2015, a year in which the company's revenue grew up 28% to nearly $234 billion. This Q1 included the launch of the iPad Pro, a new Apple TV, and both the iPhone 6s and the iPhone 6s Plus.
Below you'll see Apple's summary of revenue and unit sales for this financial Q1 2016.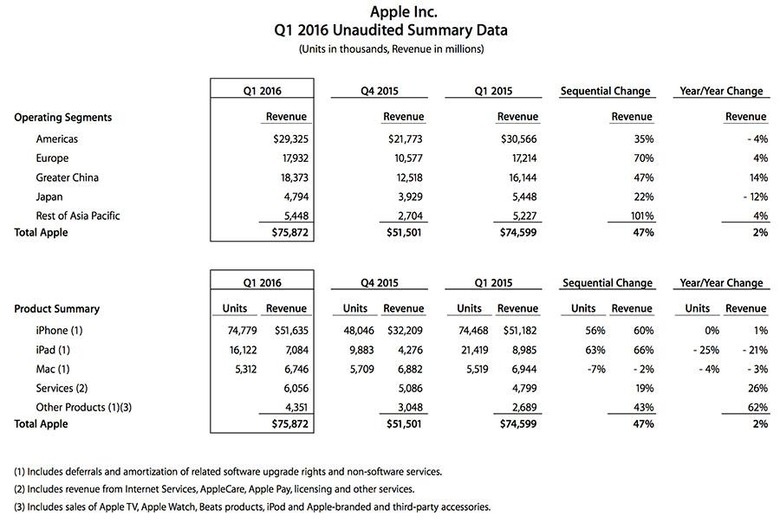 Apple provided the following guidance for its fiscal Q1 2016 as of the 4th quarter of 2015: a revenue between $75.5 billion and $77.5 billion, a gross margin between 39 percent and 40 percent, and operating expenses between $6.3 billion and $6.4 billion. Apple also suggested they'd probably have other income/(expense) of $400 million and suggested they'd be working with a tax rate of 26.2 percent.
During Apple's fiscal Q4 for 2015, the company brought in revenue of $32.2 billion from the iPhone alone, as well as $4.3 billion from the iPad. Apple made $4.9 billion in revenue from the Mac in this same period. The "Other Products" category (including Apple TV, Apple Watch, Beats products, iPod, and Apple-branded and third-party accessories,) brought in $3.0 billion for Q4 2015.
Apple's Q4 2015 the company sold 48 million iPhones, 9.9 million iPads, and 5.7 million Mac computers. Apple's "Other Products" category unit sales are not listed by Apple.