Apple reportedly boots Scott Forstall for refusing to sign apology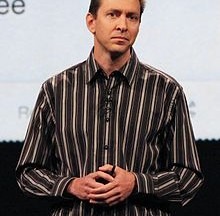 As we saw earlier today, Apple's Scott Forstall, Senior Vice President of iOS, is slated to leave the company in the near future, along with head of retail John Browett. According to sources, Forstall was ultimately axed over his refusal to sign an apology letter over the problems surrounding Apple Maps. It seems Forstall has quite a bit of enemies within Apple, which probably didn't help matters.
According to the Wall Street Journal, sources say that Forstall's refusal to sign the apology letter was the latest in a long string of headbutting with Apple executives. Forstall was a protege of Steve Jobs, and has been with Apple for 15 years. Says the WSJ sources, he often flaunted his relationship with Jobs and was difficult to work with.
After the launch of Apple Maps, many users complained about its myriad of problems. Allegedly, Forstall stated that the criticism could be addressed sans apology, something that CEO Cook, amongst others, disagreed with. Cook ended up signing the apology that Forstall insisted was not necessary. Craig Federighi is slated to take over Forstall's position.
Forstall's termination comes alongside Browett's, who has only been with Apple for five months. According to the WSJ piece, Browett "failed to fit in at Apple and made some mistakes," which included poor staffing formula implementation. CEO Tim Cook will serve as head of retail until a replacement is found.
[via WSJ]