Apple removes Screen Time rival apps, cites privacy concerns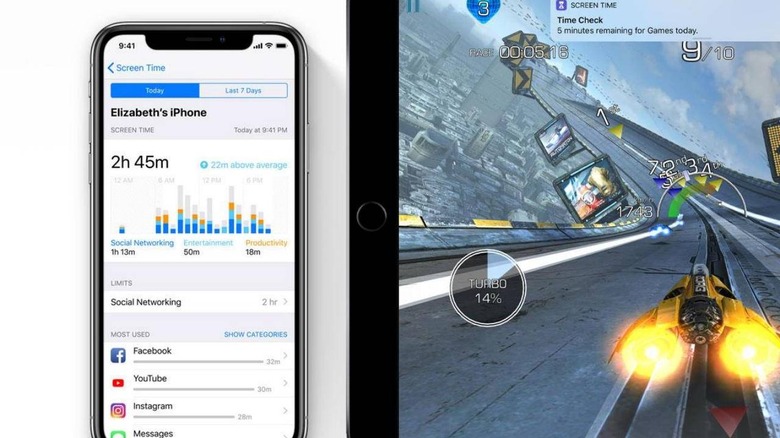 It's not uncommon for third-party apps to provide functionality that has become so popular that iOS itself eventually gains them as a built-in feature. When it does, however, it often puts those third-parties out of business. Sometimes it's simply because people have less reason to install or opt for something that's not already on their iPhones or iPads. In the case of parental control apps, however, developers are accusing Apple of using its position as owner and curator of the App Store to push out apps that rival its own recently launched Screen Time controls.
When iOS 12 debuted last year, Apple introduced a new Screen Time feature that let users put a limit on their use of Apple's mobile devices as well as let parents control iPhones or iPads used by their kids. Prior to that, however, such functionality was provided by other apps and businesses, some of which boasted features not even Apple's Screen Time currently provides.
That's no longer the case though, at least as far as many of these third-party apps are concerned. According to the New York Times' exposé, 11 of 17 of those apps have now been removed from the App Store. Almost all of them share the same horror story of either being forced to modify their apps to a point that they offer fewer features than Screen Time or, worse, simply removed from the App Store. The end result is the same for those that rely on app sales or subscription to fuel their business.
Apple, however, clarifies that many of these apps have only themselves to blame. It says that many of these apps use Mobile Device Management (MDM) features to implement parental controls. While a legit feature for enterprise users, Apple considers it a privacy and security risk for consumers and has revised its app store policies in mid-2017 to reflect that.
Apple's response, however, doesn't address all the allegations cited in the NYT's report. The timing of its action, for example, is being called into question. These third-party apps have been highly popular and in operation far longer and Apple had every opportunity to warn or sanction them before it launched Screen Time. It also doesn't address complaints that its App Store review team took too long to respond to time-sensitive queries until it was too late.
To prove that it wasn't pushing out the competition, Apple cites Verizon's Smart Family app and Moment's Balance Screen Time as examples of well-behaved third-party apps. Moment, however, takes a screenshot of the iPhone battery screen to measure app use. In other words, it still had to resort to ugly hacks (and potential privacy holes, ironically) to deliver that functionality, which is why former Apple exec Tony Fadell is calling for Apple to release Screen Time APIs for developers to use.
2/ Apple's Screen Time still has many holes & deficiencies. Their v1.0 solution was a rush job & it's very non-intuitive to use. Apple should be building true APIs for Screen Time so the "privacy" concerns are taken into account instead of limiting users App Store choices. https://t.co/rGRwB6HT4r

— Tony Fadell (@tfadell) April 28, 2019
Apple's official statement is unlikely to satisfy the parties involved. The company is already facing immense criticism, including lawsuits in various jurisdictions, over its anti-competitive control over the App Store. While it is certainly within its right to safeguard its own platform, developers are starting to see Apple as their most dangerous competitor instead of an ally.