Apple removes nearly 200 vaping apps from App Store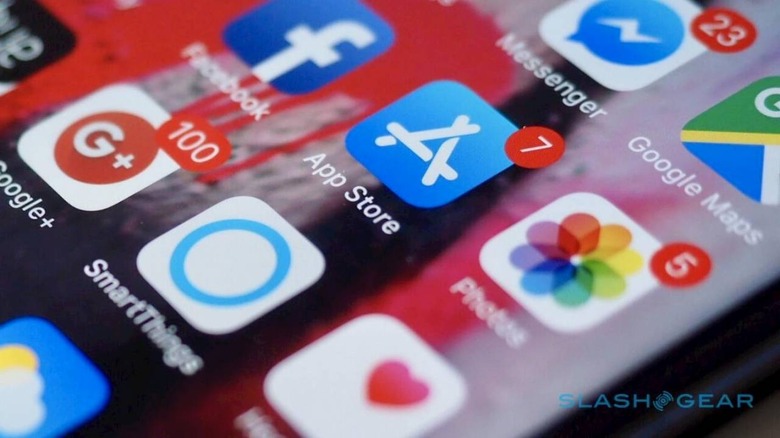 Vaping is something that's garnered a fair amount of controversy lately. The CDC has linked at least 42 deaths to lung illnesses associated with vaping, with more than 2,000 non-lethal cases reported as well. With these reports out in the open, Apple has decided to remove almost 200 vaping apps from the App Store.Axios reports that Apple has removed a grand total of 181 vaping-related apps from the App Store. None of those apps allowed customers to purchase vaping products directly – that's something Apple doesn't allow – but they did give users the ability to customize their hardware, whether they offered controls over wattage and temperature or they allowed for lighting customization.
In a statement to Axios, Apple sided with the CDC and other health organizations that are calling vaping a "public health crisis." The company said that it has updated its App Store policies to disallow apps that promote vaping usage to consumers.
We take great care to curate the App Store as a trusted place for customers, particularly youth, to download apps. We're constantly evaluating apps, and consulting the latest evidence, to determine risks to users' health and well-being. Recently, experts ranging from the CDC to the American Heart Association have attributed a variety of lung injuries and fatalities to e-cigarette and vaping products, going so far as to call the spread of these devices a public health crisis and a youth epidemic. We agree, and we've updated our App Store Review Guidelines to reflect that apps encouraging or facilitating the use of these products are not permitted. As of today, these apps are no longer available to download.
If you've already downloaded a vaping-related app, you'll still be able to use it, and it'll still be available to re-download to other Apple devices you may own. However, the fact that Apple is no longer allowing vaping apps on the App Store means that vape manufacturers who tie hardware functionality to mobile apps will need to figure out something else.
Earlier this month, the CDC linked those lung illnesses to the presence of vitamin E acetate in some black market THC and nicotine cartridges. Though vitamin E acetate is a common thickening agent added to food and cosmetic products, this discovery by the CDC suggests that it's harmful – and potentially deadly – if inhaled. We'll see what happens from here, but it's probably best to expect that vaping apps won't be making a comeback on iOS.