CDC Reveals The Familiar Ingredient That May Cause Vaping Lung Disease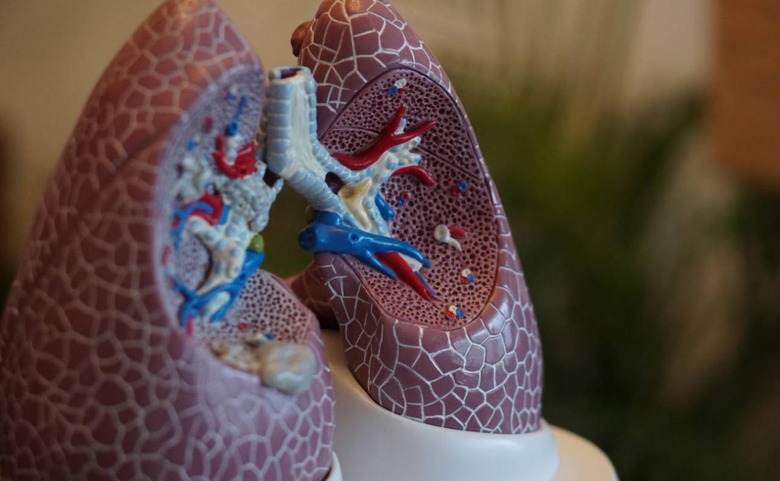 The CDC has announced the potential cause of EVALI, the lung injury that has appeared in people who report recent vape use. The concerning ingredient is vitamin E acetate, the compound previously leaked as a finding under the agency's investigation. Though the CDC had advised, at the time of the leak, that it was too early to implicate the compound, it is now back warning that vitamin E acetate may be deadly when inhaled.
READ: Officials find common ingredient linking many lung disease cases
Vitamin E acetate is a common additive in many cosmetic and food products; it is considered safe when applied to the skin or consumed, but evidence indicates that it may be dangerous when inhaled.
This compound is used as an additive in certain vaping liquids as a thickening agent; it also is used due to a resemblance to THC oil, according to the CDC.
As the agency has previously noted, the majority of EVALI victims report the use of vaping products that contain THC, including ones that were homemade or acquired through sketchy third-party sources. Public health officials have been warning the public to avoid all vaping products, including electronic cigarettes, until the cause of the lung injury outbreak could be determined.
In its most recent update, the agency reports that vitamin E acetate was found in all 29 lung fluid samples acquired from patients. Of these samples, the officials found that 82-percent also tested positive for THC and 62-percent tested positive for nicotine.
The CDC says this is the first time a concerning chemical has been found in lung fluid samples.
As of November 5, more than 2,000 confirmed and suspected cases of EVALI were reported to the CDC. A total of 39 deaths linked to the outbreak have occurred in 24 states and the District of Columbia. The FDA is working alongside the CDC, as well as local and state health officials, to investigate the cases for a common factor linking them.