Apple releases OS X 10.9.4 and iOS 7.1.2 maintenance updates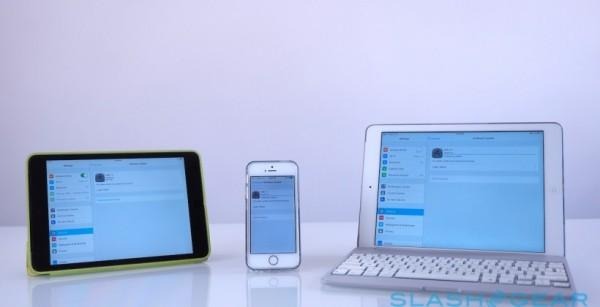 At the close of the month, Apple launched updates for both OS X Mavericks OS on Macs as well as the mobile iOS platform. While Mavericks 10.9.4 and iOS 7.1.2 do come with a few, very few in fact, new features, the focus of the update is to address security issues and bug fixes, including one that was discovered shortly after the unveiling of iOS 8.
The update for OS X Mavericks brought along with it the latest version of the Safari web browser, now at 7.0.5. However, the main focus of the update is on bug fixing and security. The succinct changelog mentions fixing issues that prevent Macs from auto-connecting to known WiFi networks, the random appearance of the Apple logo at startup, and waking from hibernation. Security fixes include patching up exploits related to the Intel graphics driver that could lead to unauthorized running of programs.
The iOS 7.1.2 update has less in terms of new features. It does improve on iBeacon connectivity and fixes a bug involving transferring data from third party accessories. Again, the meat of the update can be found in the security fixes that were made in this release. One such security hole was found in Mail attachments, which were not properly encrypted and allowed anyone with physical access to the device to extract data from those attachments.
Another bug that was fixed was a rather curious lockscreen bypass bug disclosed last month. The bug basically allowed those with physical access to the device to bring up the last app used before the iPhone was locked, but it really only worked under certain circumstances. It is definitely encouraging to see a fix for this available almost immediately after the bug was reported.
The iOS update, which is around 32 MB in size, is available for only for the iPhone 4 and later, the iPad 2 and later, the iPad mini and later, and the 5th gen iPod touch. The OS X Mavericks update can be downloaded via Apple menu and the file size may vary depending on the last time you performed a system update.