Apple refuses to rename iPad LTE in Australia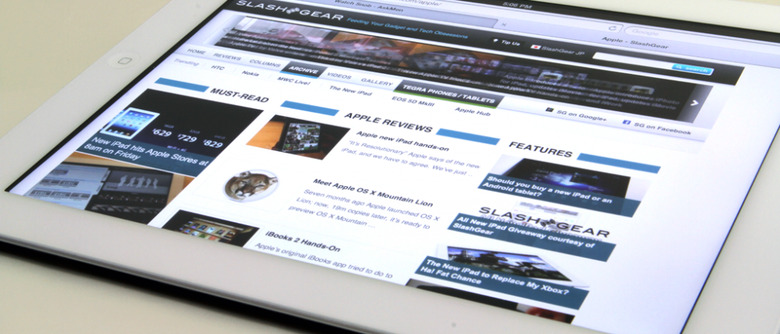 Apple's attempts to negotiate a settlement with the Australian competition watchdog have failed, with the two organizations unable to agree over allegedly misleading iPad 4G branding. The Australian Competition and Consumer Commission (ACCC) had accused Apple of confusing customers by referring to the LTE support in the cellularly-enabled version of the new iPad, when in fact the LTE only works in North America. The argument saw the two end up in mediation but, the Sydney Morning Herald reports, they failed to come to an agreement.
Apple sells the AT&T version of the iPad WiFi + 4G in countries outside of North America where 3G-enabled models are ordered, but the tablet lacks the bands to support the full gamut of LTE standards. That means, although Australian buyers could have an LTE modem in their Apple slate and a contract with an Australian LTE providers, they wouldn't actually get an LTE connection.
Apple conceded to notifying buyers of the third-generation iPad in Australia about the technology limitations, emailing those it had contact details for, as well as putting up signs at retail locations. However, the case still headed off to court, which insisted on an attempt at mediation to settle the ACCC's concerns.
That mediation session, it was said, was to reach an agreement over changing the new iPad's name in Australia. However, the meeting lasted only 1hr 45, without any consensus: Apple, presumably, was unwilling to spend the not-inconsiderable sums on rebranding the tablet. Media was not permitted to be present during the negotiations.
A directions hearing this afternoon will see Justice Mordecai Bromberg of the Melbourne Federal Court decide what the next step in the altercation should be.