Apple redesigns website, combining store and product pages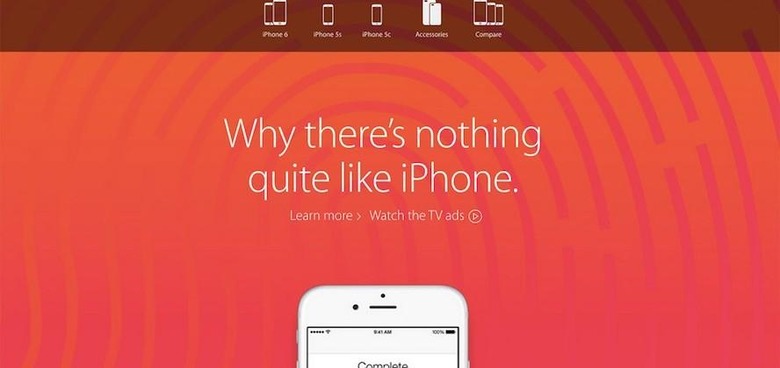 You might not notice it right away, but Apple has launched a fairly substantial redesign to its website. There is no longer a dedicated online store section to the website. The "store" tab has been removed from the main navigation bar, and the address "store.apple.com" now redirects to the homepage. Does this mean Apple doesn't want people buying things from them online anymore? Nope, they've just added a dedicated "Buy" button to the top of each product page.
If someone is shopping for an iPhone, now they can just navigate to the product page via the main menu bar, and clicking "Buy" at the top takes them to the same menu as before for selecting things like color and storage size. The website now even features a unified "shopping bag" in the upper-right corner, with a menu for item that have been added for purchase, favorites, and access to past orders.
The only thing that drastically different with the website redesign is finding things like accessories. With the absence of a main store section for accessories, shoppers first need to navigate to the main product section. So if someone is looking for an iPad case, they go to the iPad product page, and click on "Accessories" from the menu at the top.
The new design eliminates a large redundancy in having the same information on product pages repeated on the store listing. As an Apple spokesperson puts it, it makes things simpler and offers shoppers "one simple destination to learn and buy without navigating between two different sites."
SOURCE Apple