Apple pushes iOS 7.0.6 to fix security hole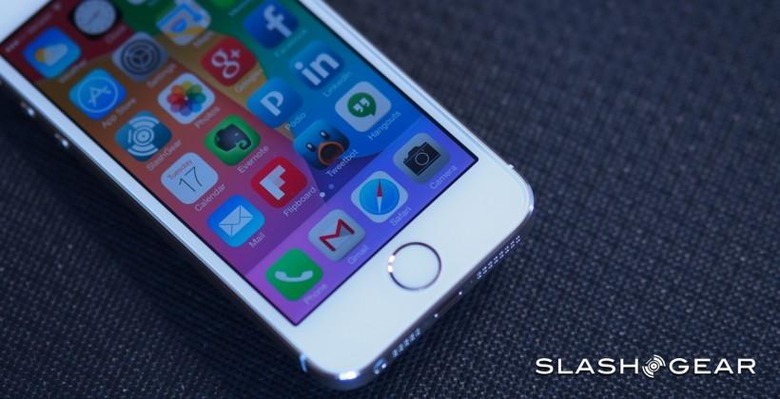 Digital security is never properly appreciated until it fails in some way, something that could potentially lead to online accounts being compromised and sensitive data being pilfered. Such was the case with a vulnerability in iOS, which Apple has recently revealed alongside an update to fix it.
Apple stays mum on security issues until it has poked around and determined whether a patch or such is needed. When the necessary updates are available, it then discloses the problem, something that aims to keep its customers protected when the issue is at large.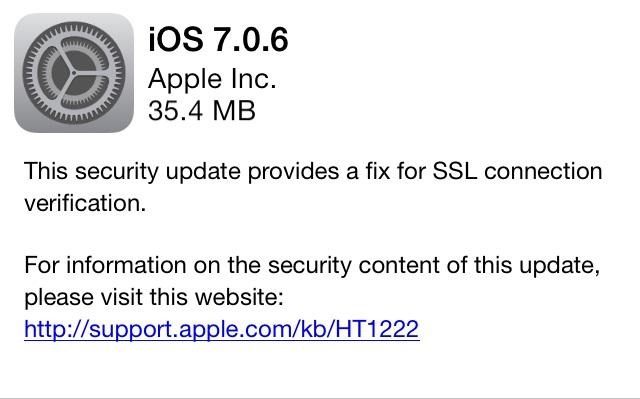 Today the company announced the iOS 7.0.6 update, which is available for those running the iPhone 4 or newer, as well as the 5th generation iPod Touch, and the iPad 2 or newer. As you can see, the update is a paltry 35.4MB, so the data burden is low for those with a cap.
The update fixes an issue with SSL, which Apple said could have allowed "an attacker with a privileged network position" to nab or modify any data in sessions that was protected by the SSL/TLS. As such, those with applicable devices should be sure to update soon.
SOURCE: Apple