Apple Pulls iOS 9.3.2 Update For 9.7-Inch iPad Pro, Fix Promised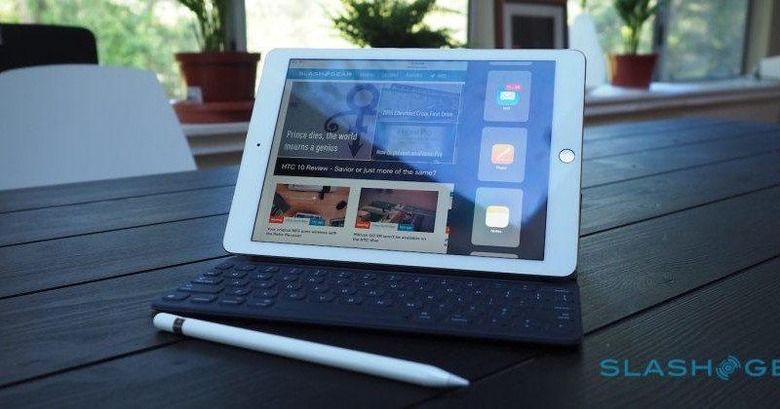 iPhone and iPad owners have been proud of how better the iOS update system is compared to Android's fragmented diversity. With Apple in full control of updates, all supported devices are able to receive updates quickly and smoothly. That last bit, however, has lately become a bane more than a boon, with each update sometimes breaking things instead of fixing them. The latest example of this would be iOS 9.3.2, an otherwise uneventful and minor update if not for the fact that it bricked some 9.7-inch iPad Pro tablets.
Although the update has been reported only on some, not all, smaller iPad Pros, the feedback was load enough that Apple had no choice but to pull the update rather than risk adding to the outcry. In a statement sent to iMore editor-in-chief Rene Ritchie, Apple says:
"We're working on a fix for an issue impacting a small number of iPad units that are receiving an error when trying to update the software. We'll issue an update as quickly as possible."
After installing the iOS 9.3.2 update, some 9.7 iPad Pro owners reported being stuck in a boot loop that kept asking them to connect their device to iTunes. However, doing so solves nothing and affected users are unable to restore from a previously working backup. They have no resort but to hand over their tablets to Apple repair centers and wait for good news.
This incident might reignite criticisms regarding Apple's less than stellar performance of late when it comes to ensuring the quality of updates. While it's statistically impossible to catch ever case, especially corner ones, bugs and errors that leave owners with bricked devices is far from acceptable or even excusable.
Apple has not yet given a hint as to when to expect the fixed iOS 9.3.2 update and, as of this writing, the update remains absent.
VIA: MacRumors