Apple promises info on 'Back to School' promo this week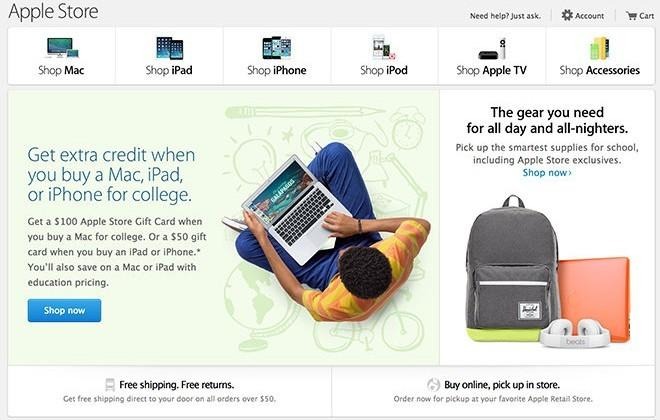 Many students and others involved in the education industry know that summer is one of the best times to buy a new Apple computer or laptop, as its annual "Back to School" promotion gives customers a $50 or $100 gift card good at either the Apple Store or the App/iTunes Stores. Unfortunately, that promotion usually starts in early July, and there's been no word from Apple on this year's program. But late last week, word got out that Angela Ahrendts, Apple's retail chief, is going to reveal some new information this week on the situation.
With the "Back to School" promotion having missed its annual timeframe, it was beginning to seem like Apple had decided to call it off this year. But in last week's video message to retail employees, Ahrendts acknowledged that many were wondering about the program's absence, and said that she will "share a little bit more insight" about what's ahead during this week's upcoming video.
While there's no real details in that message, it does sound like Apple will be having some kind of promotion to replace "Back to School," or at least something similar for customers. As MacRumors notes, Ahrendts was in Tokyo when she sent last week's message to retail employees, although it's unknown why she is there, and it probably has little to do with whatever educational program is coming.
During the past "Back to School" promos, in addition to the gift card credits given for purchases of Macs, iPads and iPhones, students, teachers, and other school faculty members were able to take advantage of Apple's standard education discount, slightly reducing the price of select products.
SOURCE Consomac
VIA MacRumors