Apple posts up iPhone 5 launch day video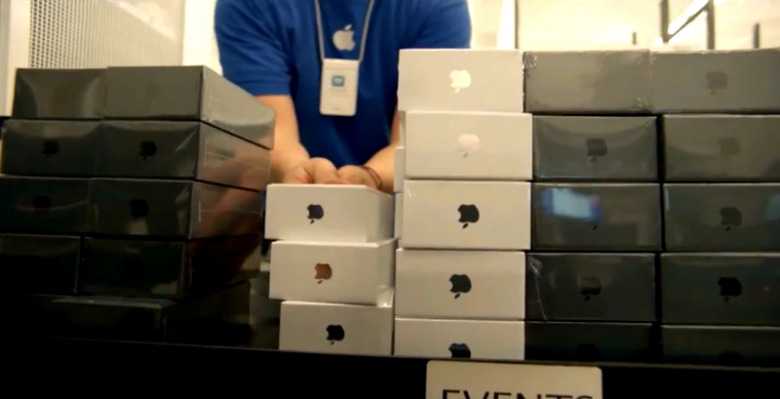 Back in September, Apple launched the iPhone 5 to the public, and of course, it was kind of a big deal. Such a big deal, in fact, that Apple sold five million iPhone 5s during opening weekend alone. To reminisce about the iPhone 5 launch day, Apple has posted up a video on their website that highlight the launch of the new device from all around the world.
The video definitely shows the excitement of not only the crowd waiting in line for the new iPhone 5, but also the excitement of the Apple employees that are handing the new devices out. Whether or not they're genuinely excited to be there or if it's just for show is another question, but it goes to show how welcoming Apple Stores are to its customers.
Apple has posted the video on their iPhone 5 page, but they have yet to upload it to YouTube. However, several users have ripped the video and uploaded it to YouTube themselves. We found the one with the best quality and posted it below. It's just over two minutes long and available in 720p HD. Check it out:
One thing's for sure: Any other store you'll go to on Black Friday most likely won't have employees this happy-looking. I've never seen any employee of any store get excited when there's a huge line of people right outside the store's doors. In any case, the video goes to show just how powerful and exciting launch days can be for Apple products.