Apple Podcasts app updated with iCloud, custom stations, and playlists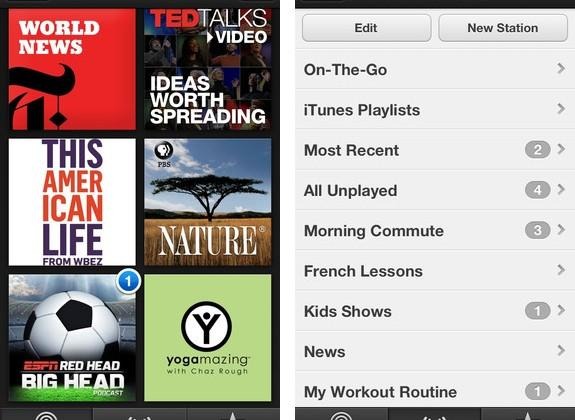 Apple hasn't given a lot of attention to its Podcasts app recently. Of course, it hasn't been very popular amongst the podcast-listening crowd, especially when there are great options like Downcast competing against it. However, Apple has updated its Podcasts app with several new features, including custom stations, playlists, and iCloud integration.
The app now has more of an internet radio feel, similar to Pandora or Spotify, only it's catered toward podcasts. The app now comes with the ability to create custom stations where you can add your favorite podcasts, and the stations will update automatically when a new podcast is available.
You can also create playlists consisting of multiple episodes from different podcast series, and with the iCloud integration, your playlists and custom stations will stay synced and up-to-date on all of your Apple devices. Even playlists synced from iTunes will now appear in the Podcasts app, making it way more convenient to listen to all your podcasts.
The app also got a slight redesign, including the Playing Now screen, where the control buttons are easier to use and the scrubber is a lot more responsive thanks to the new look. On top of all these new features, Apple also included the usual bugfixes and some general performance enhancements. Podcasts is a free download, and the update is available now in the iTunes App Store.