Apple plots noise-cancelling AirPods and smarter headphones for 2019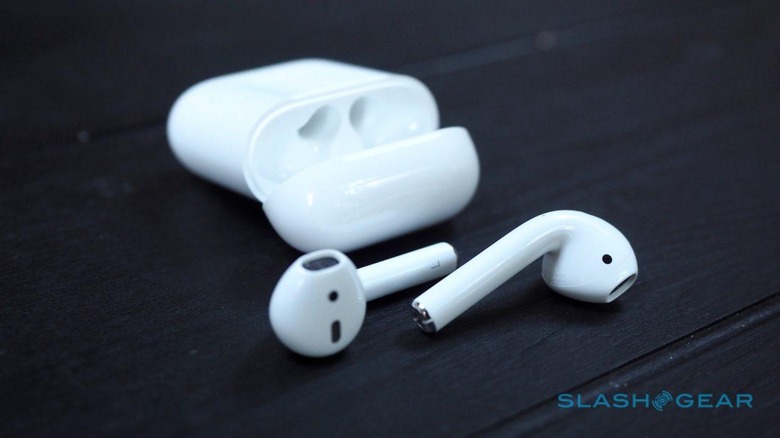 Apple may soon try to target the high-end with its audio devices, as new rumors are claiming that it has a more capable pair of AirPods in the works. Those new AirPods could be joined by a pair of over-the-ear headphones meant to challenge similar devices from Bose and Sennheiser, along with a new version of the company's HomePod. Details are a little spotty at the moment, but we're hearing that these new audio devices could arrive as early as next year.
As reported by Bloomberg today, it seems that most of the available information centers on these new AirPods. Bloomberg's sources, who asked to remain unnamed, say that Apple planning to equip its upcoming AirPods with noise-cancelling capabilities and make them water resistant. It's also looking into increasing the connection range on the AirPods, though how much of an improvement we'll see over the current AirPods is unknown.
READ MORE: Apple AirPods ReviewIt's possible that we could also see these new AirPods sporting biometric sensors, which would allow Apple adherents to get the benefits of things like heart-rate sensors without having to shell out for an Apple Watch. That's all we know at the moment, but it's a safe assumption they'll cost more than current AirPods, which clock in at $159.
Apple is also said to be working on a pair of over-the-ear headphones. We don't know much about these, but Bloomberg's sources say that they'll be Apple-branded. It's an interesting move when you consider that Apple owns Beats, but apparently, the company wants to offer a high-end alternative to headphones Beats already sells.
Then, we come to Apple's new HomePod, which is the most mysterious of the bunch. Bloomberg's report offers up almost no information, saying only that a refresh is in the works and that Apple may move away from Inventec for production. It sounds like we'll just have to sit tight and wait for more information to leak out.
These devices could all be ready for prime time at some point next year, but when Apple might reveal them is up in the air. It's particularly interesting to hear that Apple might be developing a high-end pair of AirPods, as the $159 price tag for its current AirPods has proven to be a sticking point for some consumers. We'll keep an ear to the ground for more, so stay tuned.