Apple plastic MacBook undergoing refresh for cheaper price?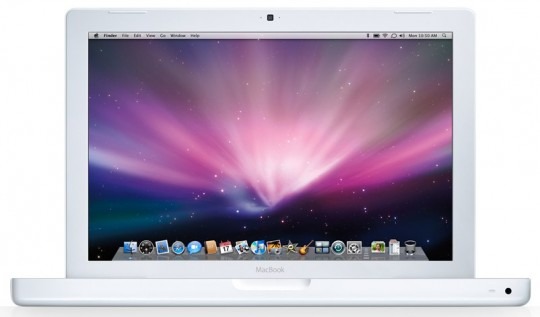 Apple's plastic MacBook may be the odd one out in the company's unibody range, but according to Apple Insider's sources the polycarbonate computer is currently undergoing an "industrial design overhaul".  The new machines – which are tipped to arrive in the next few months – will be slimmer and lighter than the current model, together with having freshly rearranged and updated internal architecture.  There's also talk of a lower price point than the current $999 tag.
Apple last updated the system in May, dropping in a slightly faster Core 2 Duo CPU.  Their likely plan with the reworked MacBook is to use the previous generation of processors and remove legacy connectors like FireWire, throw in the longer battery technology premiered on their MacBook Pro systems, and then take on Microsoft in the battle for entry-level systems with an even lower price.
Indeed, the move is being tipped as Apple's attempt to counter the economic downturn, with compelling products (and leveraging its brand cachet) at lower price-points than they previously managed.  Some sources have also claimed that the company considered using Intel's Atom CPU in the MacBook, so as to bring a cheaper model more quickly to market.