Apple Pay support coming Nov 7 from USAA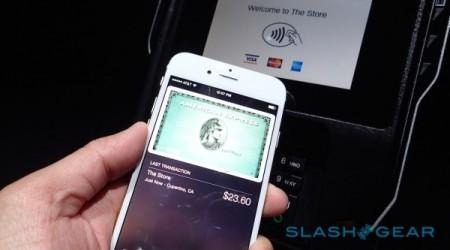 Apple Pay is coming soon for iOS 8 and the iPhone 6 and 6 Plus. according to a launch partner of Apple Pay, the service will be available in one month. USAA says they will offer Apple Pay on November 7, though Apple has yet to confirm that. On launch, Apple noted USAA as a partner, and said they'd support Visa and Mastercard, both of which USAA offers. Interestingly enough, Apple notes Apple Pay as launching in October, so support from (some) partners may come a bit late.
Apple Pay is a pretty unique system for mobile payments, issuing a one-time use token for each transaction. The secure element in the iPhone 6, coupled with NFC (which is on the iPhone 6 and 6 Plus solely for Apple Pay), make the payment process attractive for banks.
Without the concern of safeguarding customer info, support was easier for Apple to get than previous attempts others made at mobile payments. The fact that the account number is stored on the iPhone's secure element, and not in the cloud or servers, is also enticing.
USAA is saying November 7, but that's only them. Apple may be working with others to support Apple Pay on launch, when that comes this month. Apple has a long list of partners, including Chase, Capital One, Bank of America, and Citibank — any number of which may be ready to support Apple Pay as soon as Apple is ready to release an iOS update including it.
Source: Daily Dot