Apple Pay hands-on: Goodbye Wallet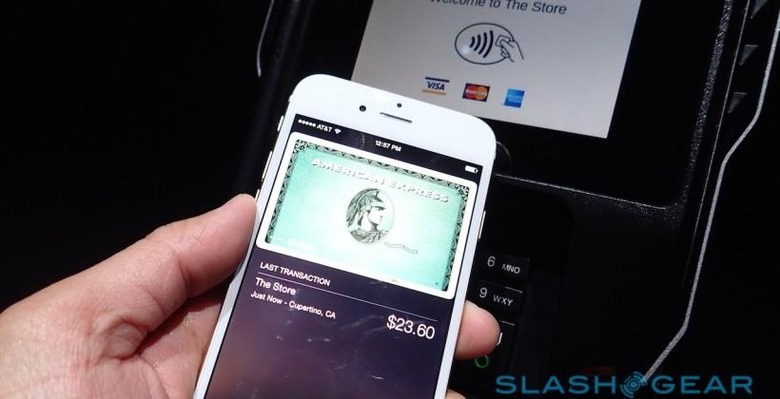 Encouraging money out of your wallet has seldom been an issue for Apple Stores, but Apple Pay is hoping to make it even easier, streamlining the mobile payments process and eventually making credit cards something you leave safely at home. Launching on the iPhone 6 and iPhone 6 Plus, as well as on the Apple Watch, the new payments system slips its way into your Passbook while borrowing Touch ID for security. We grabbed some hands-on time to see just how easy it could really be.
The answer? Pretty darn easy.
Apple's demo maybe overplayed quite how tricky using a traditional card is – personally, I've not found it too difficult to whip out a credit or debit card, swipe it, and punch in a PIN or scribble a signature, even if the store wants photo ID too – but there's no denying that Apple Pay is even swifter.
Setup involves either granting Apple Pay access to whatever existing credit card you have on file with iTunes or adding a second card: you can do that by taking a photo of the card itself. We've seen the same system used in Uber's app, among others, and generally it does a solid job of recognizing characters.
Card details are converted into a unique ID, which is the only thing stored on the phone itself. So, if your card gets stolen, nobody can reverse-engineer your credit card number out of it.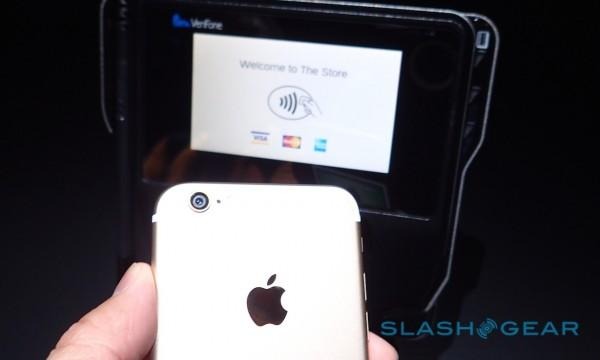 Actually making a payment involves bringing the top of the iPhone 6 – where the new NFC antenna is – near a payment terminal (Apple had Verifone POS machines on-hand, which are becoming pretty commonplace), and then tapping whatever finger is registered against the Touch ID sensor to authenticate.
Apple Pay isn't the first attempt at mobile payments we've seen, of course. The deciding factor is generally how many retailers are actually onboard, and there the Apple name seems to be carrying some heft: the list of the involved spans the gamut from everyday fast-food, like McDonald's and Subway, through to mainstream mainstays like Macy's and Whole Foods.
Apple often makes a point of commenting on how many iTunes accounts have a registered credit card. If it can leverage even just a minority percentage of those into active Apple Play users when the service launches next month, the payment system will already be off to a better start than many.
For more on the iPhone 6 and iPhone 6 Plus, check out our full hands-on.