Apple Pay comes to the PGA this weekend in Phoenix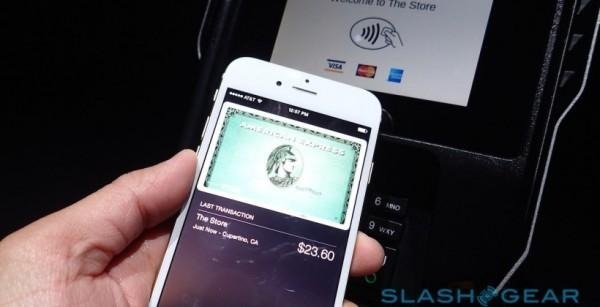 Apple Pay has a growing legion of users thanks to the rise of the iPhone 6 and 6 Plus. the NFC chipset found inside those devices is there solely for use with Apple Pay, where iPhone owners can simply tap and pay using credit cards associated with the service. You'll find it used at stores like Whole Foods or Walgreens, and now Apple Pay is hitting the links. At this weekend's Waste Management Phoenix Open, Apple Pay can be used at various concession stands.
This comes courtesy of Prom Management Group, which provide concessions and catering for 38 PGA Tour stops. The Waste Management Phoenix Open will be the first PGA Tour stop to utilize Apple Pay, but may not be the last.
Unfortunately, Apple Pay will only be in use around the 16th hole at TPC Scottsdale for the Waste Management Phoenix Open, which is the rowdiest hole in championship Golf. Set up like a stadium, the hole presents a break from the silent monotony that dogs professional golf spectatorship. Golfers in the field for this event often interact with the crowd by tossing hats and other promotional items into the crowd (which they've been asked to not do this year by the PGA Tour).
Making use of Apple Pay is great for golf fans. Sadly, using it at the 16th hole for concessions is a concession. If you've ever been to a PGA Tour event, you've probably been asked to turn your phone off. Some events even ask that you leave your phone at a courtesy booth on the way in, where you can retrieve it later on (looking at your, Riviera CC).
The PGA Tour's official policy is that all mobile devices must be silenced, so we can only hope that Apple Pay will encourage more events to ease up on their often strict smartphone policy.
Source: MasterCard