Apple Pay Cash beta lets you send money through iMessage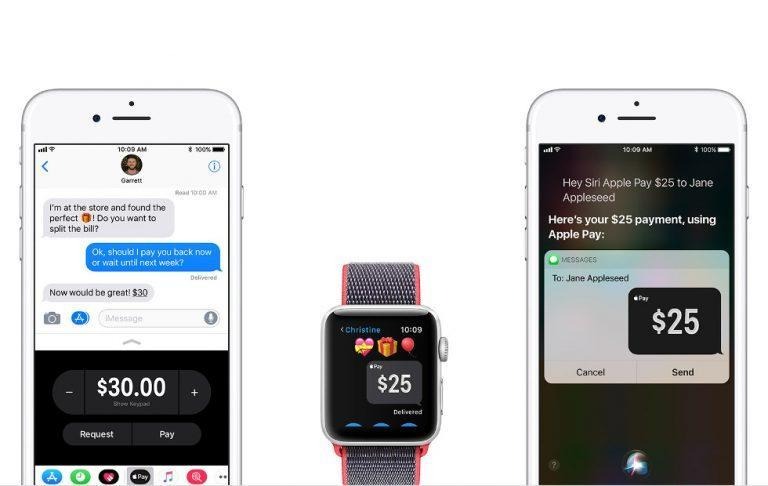 If you've been hungry for any big news on the mobile payments market, you better take a seat for this one. The long-awaited evolution of Apple Pay has finally arrived. In beta form, at least. Simply called Apple Pay Cash, this extension of Apple's mobile payment service takes the middle man out of sending money to someone digitally, taking a small bite out of the likes of PayPal. That said, the convenience only works if both parties are using iMessage and that the recipient pays for most of his or her shopping with Apple Pay.
Technically, it won't really be cutting into businesses like PayPal. Thinks of Apple Pay Cash more as a way to quickly add funds to someone's Apple Pay balance. Users get issued a virtual Apple Pay Cash card, but that card can only be used inside Apple Pay. Considering the large number of stores, retailers, and institutions supporting Apple Pay already, that might not be too big a deal.
The main point of Apple Pay Cash is convenience. Need to send someone money for his or her Apple Pay purchases? Just hit the Apple Pay app in iMessage to get the ball rolling. You can even do it from your Apple Watch or, better yet, ask Siri to do it for you. Asking to be sent money is just as easy as well. Technically easy, but perhaps not socially.
Apple Pay Cash gets its funds from the exact same debit and credit cards as Apple Pay and you can select which card to use. Paying with a debit card is completely free but Apple will charge an "industry standard" fee for debit cards. Apple Pay Cash services are provided by Green Dot.
Apple Pay Cash is still in beta and limited to the US. The only way to get it, however, is to sign up for the iOS 11.2 beta program, which, of course, comes with its own warnings and caveats. You also need to set up two-factor authentication on your Apple ID before being able to use it.
VIA: TechCrunch