Apple patents touch panels for solar-powered iPhone future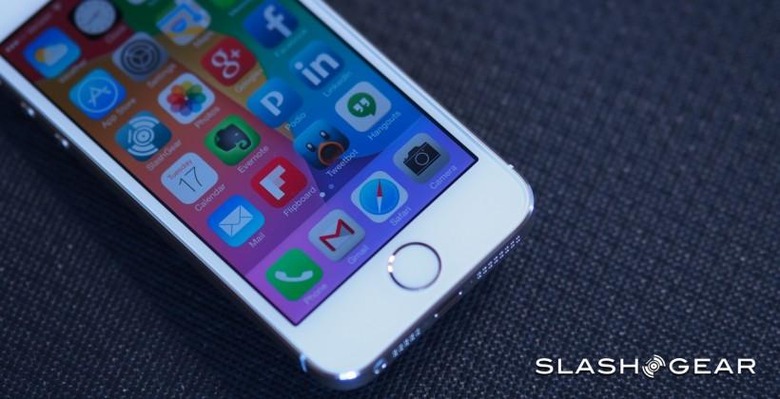 The newest in an incredibly vast collection of patents filed for and held by Apple is an update to a previously held patent for solar panels. These solar panels were previously filed for patent to include touch-friendly pieces of equipment, but not displays as such. In this update, Apple's newest next-generation ware may very well be the solar-powered iPhone.
In the U.S. Patent and Trademark Office filing granted this year and made public this Tuesday, Apple has a modified solar system in their name. In this updated patent, Apple has a set of technologies layered one on top of the other.
1. Cover Glass
2. Adhesive
3. Touch Flex attached to Dual Layer ITO Glass – Column Traces and Row Traces included
4. More Adhesive
5. Solar Flex to pull power off cell
6. Solar Cell with electrodes on rear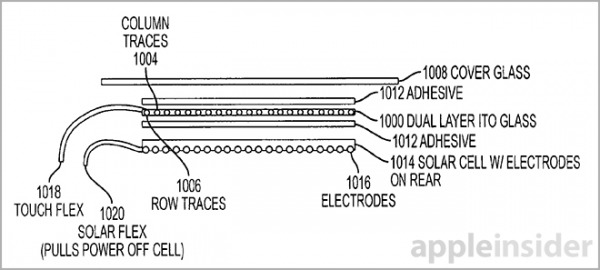 Both the multitouch panel connected to a solar panel and the basic design for a flexible plastic and solar cell are included in this newest listing. Supposing Apple ever wants to release an iPhone with a flexible display panel that's also multitouch-friendly and ready to be powered up by the sun, they'll be able to do so without fear of patent litigation.
Apple's patent listing also suggests that the solar panel could be placed face-down. With this panel facing away from the user, reflective/light-directing elements will need to be put in place, creating another unique setup for the device.
Needless to say, this technology is a long way off from being integrated into a real product. As with all Apple patent applications – from Apple or any other similar company – there's no guarantee that the technology described here will ever actually be pushed into a real smart product.
VIA: Apple Insider