Apple patents the MacBook Air wedge shape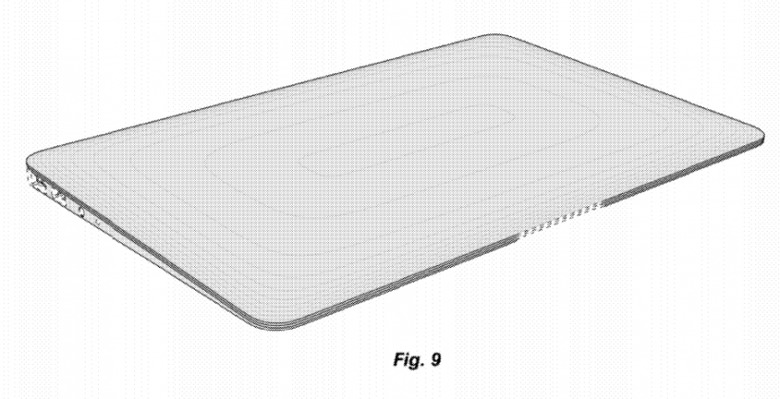 It's time for all wedge shape looking devices in the world to be on their guard, because Apple has just been issued a broad patent containing the wedge shape of the MacBook Air. This notebook computer has been out on the market for several years not, but its unique shape has never before been owned by Apple. What we've got here is a granting of ownership over the wedge that may well have Apple heading to court with a vast portion of the Ultrabook computers on the market today – wedges watch out!
What you'll find in this particular granted patent is a set of images of the MacBook Air with both solid and dashed line segments. The dashed lines are not claimed by Apple to be part of the design specifically, while the solid lines are. As the patent outlines, there are also some attributes in the drawing which outline what the device looks like specifically:
"The gray shading on the electronic device represents a metallic-looking surface. The relatively light gray shade lines on the surface portions indicate contour and not surface decoration. The Broken lines are for the purpose of illustrating portions of the electronic device and form no part of the claimed design."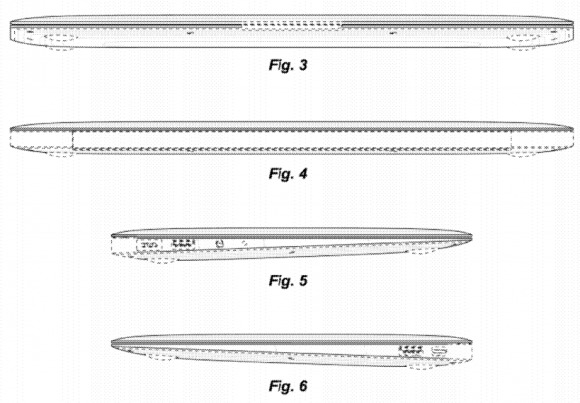 This patent, number D661,296, will be in play for a period of 14 years and was first applied for on the 1st of July, 2011, it being a continuation of an application filed on October 19, 2010. This patent was granted on the 5th of June, 2012, and will certainly be defended in court more than just a couple times in the near future. Have at it!
[via The Verge]