Apple patent apps tip Nike+ for bikes, worry developers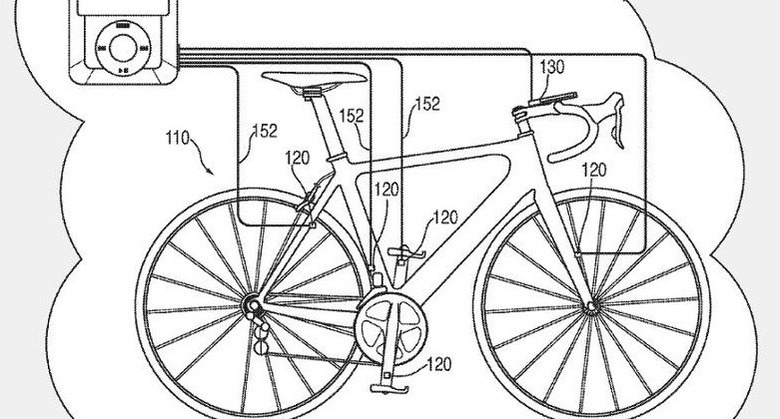 Patents galore from Apple, and a dash of controversy to keep things suitably spicy.  First up is the uncontroversial stuff, a patent application that suggests Apple wants to do for cyclists what, with Nike+, they did for runners.  The so-called "Smart Bicycle System" uses sensors in the bike's chassis which wirelessly connect with the Apple device (either iPod or iPhone) to track everything from speed through gear status.
In fact, Apple reckon the Smart Bicycle System could track speed, distance, time, altitude, elevation, incline, decline, heart rate, power, derailleur setting, cadence, wind speed, path completed, expected future path, heart rate, power and pace, not just for a single rider but with a group.  A spontaneous mesh network between riders could share team information and homologated stats.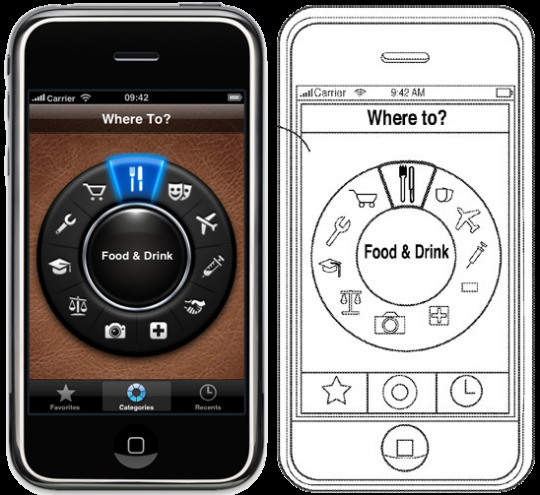 As for the controversy, developers FutureTap got antsy when they noticed Apple had used an illustration exactly like their app Where To as part of a patent application called "Systems and methods for accessing travel services using a portable electronic device".  "We're faced with a situation where we've to fear that our primary business partner is trying to "steal" our idea and design" FutureTap founder Ortwin Gentz worried, having unfortunately missed the fact that Apple's choice of screenshots were merely illustrative and not part of the claimed invention.