Apple passes 50bn App Store downloads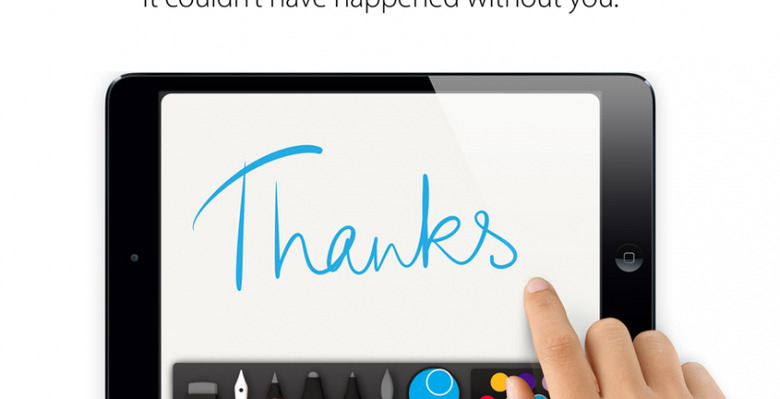 Apple has passed the 50bn app download point, with one App Store user taking away a $10,000 iTunes card for being the person who pushed the firm across the milestone. More than 800 apps per second – or over 2bn apps per month – are being grabbed on iOS, Apple said today, with over 850,000 titles to choose from.
350,000 of those are native iPad apps, Apple highlights, perhaps a small dig at Google which has struggled to see the same developer engagement in Android tablets. Yesterday, during the opening keynote to Google I/O, Google confirmed that over 48bn Android apps had been installed.
The 50-billionth iOS download itself was Say the Same Thing by developer Space Inch, Apple confirmed, downloaded by Brandon Ashmore from Mentor, Ohio.
The App Store has been a lucrative endeavor for not only Apple but developers as well. The company has supposedly paid out more than $9bn to coders over the past five years. The 50bn figure doesn't include re-downloads or updates, only the first app install.
In the intervening period, the number of available apps a smartphone OS has to offer has become an important metric in the potential success of the platform. Microsoft, for instance, paid developers ahead of the launch of Windows Phone, to make sure certain key titles were available. However, more recently, the focus has turned in part to app discovery, with well-stocked download stores struggling to present good titles in an efficient way. That's something iOS 7 is expected to address later on in 2013.