Apple OS X Mavericks 10.9.1 update fixes Mail, Safari, other software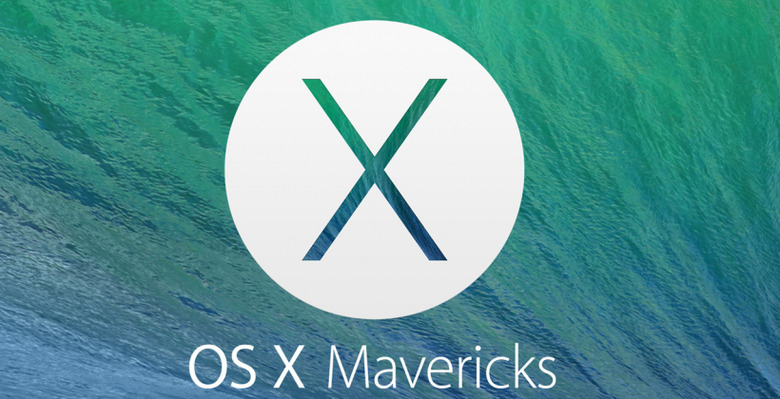 Apple's OS X Mavericks 10.9.1 has been released in the wild as of today. The updated software package includes fixes for "stability, compatibility, and security" for the Apple OS. Notably, it addresses a few issues with Mail, Safari, VoiceOver, iLife, iWork, the "Local Items" keychain, and Japanese keyboards. Full update deets after the jump.
The Mail app got some fixes that should be noticeable in practice. Previous to today's update, people who use Mail with Gmail weren't seeing all their custom Gmail settings working properly. Those settings should now be improved. As far as the native Mail app as a standalone service goes, Smart Mailboxes, contact groups, and search should now all be more reliable.
The Safari browser is updated, as version 7.0.1, especially with regard to form filling. The browser should now stay responsive when filling out forms on certain commercial websites like fedex.com and stubhub.com. Credit card autofill should now work with more sites. A feature addition to Safari is that shared links that are open in the sidebar will be automatically updated from time to time.
A range of language-related issues were addressed. The VoiceOver functionality in the 10.9.1 update will now work better when reading emoji (smilies or emoticons) and when using Facebook. On non-English computer systems, the iLife and iWork apps should now be able to be updated, whereas before they could not. Finally, Japanese-configured keyboards that previously were configured for other languages will now be able to convert fully to Japanese.
In matters of smoothness and convenience, just one small update was applied. Earlier, Mavericks users had to go through too many prompts to unlock the "Local Items" keychain. That should be a bit more streamlined now.
SOURCE: Apple