Apple opening remarks vs Samsung "easier to copy than to innovate"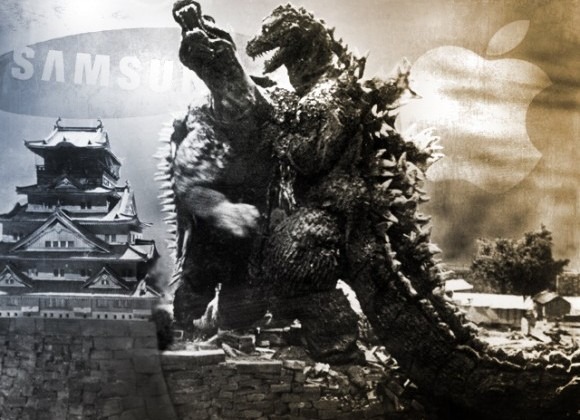 This morning Apple has made its opening statement in a landmark case vs Samsung which will result, more than likely, in the exchanging of billions of dollars in damages for patent infringement on the part of one or both of them in the mobile device realm. Apple's opening remarks come with what we've seen several times before, including such remarks as, "we all know it's easier to copy than to innovate," from Apple lead attorney Harold McElhinny. Samsung's opening statements will come later in the day while Apple has had the first hour and a half.
Apple's set of statements came after a video which was put on display for the benefit of the jury. This video contained a relatively easy to follow explanation of what patents were and how the USA patent system works. Have a peek at what they saw in this, the same video, as hosted by YouTube:
The video comes from PublicResource.org and is designed to be shown to jurors in patent jury trials in general. McElhinny spoke starting on how the iPhone was born, noting specifically, according to Ina Fried at AllThingsD, that Apple took a risk creating the iPhone.
"They were literally betting their company." – McElhinny
Facing off against then giants like Nokia and Motorola, and of course Samsung as well, Apple went all-in with the iPhone, taking out applications for 200 innovations related to the device alone. McElhinny promised to show never before shown confidential Samsung documents that show Samsung's first reaction to the iPhone. With these documents, McElhinny says, they'll prove that Samsung decided to copy the design rather than innovate as a reaction to it.
"To be blunt, the testimony is going to show you that Samsung has not been honest about this copying." – McElhinny
Stay tuned as Apple continues to expand on how they'll be pushing for Samsung to admit their wrongdoing as well as Samsung opening up with comments on how it wasn't they who broke the sacred bond of innovation, but Apple. Have a peek at the timeline below as well to catch up on this case as it expands quickly through the next few weeks.