Apple offers employees big discounts on Macs and iPads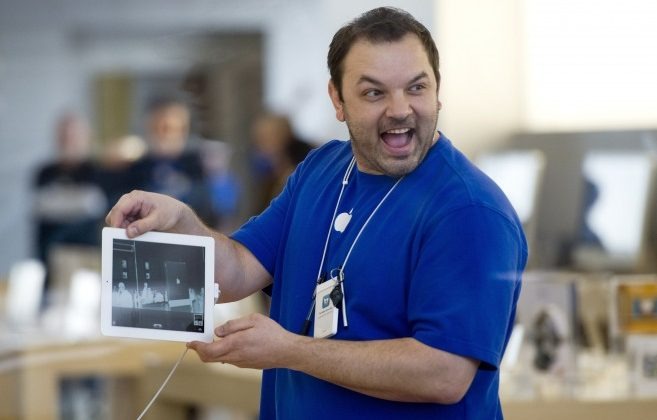 If you have acquaintances who happen to work at your local Apple Store, it's time to become better friends with them. Apple has announced a new employee discount program that knocks a significant amount of money off the purchase price of popular Apple gadgets. The new discount program is valid for Macs and iPads.
The new discount plan was announced back in January by Tim Cook and was set to kick off in June. Since June is here, the discount program has now started. Apple employees can purchase a new Mac computer with a $500 discount. The employee can also get a $250 discount on the iPad. To get either of the discounts the purchase has to be made through Apple's internal employee portal.
The most impressive part of these new discounts is that they come on top of the existing 25% discount employees are eligible for. The only caveat in the discount program is that the $500 off on a Mac is not good on the Mac mini or the new retina display MacBook Pro models. It's possible that once there's a better supply of the new retina display MacBook Pro notebooks that those machines will go on the discount list as well.
[via 9to5mac]