Apple Now Offering iPhone Upgrades On AT&T Next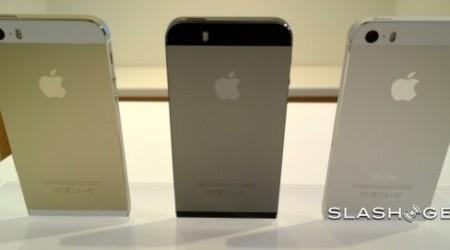 The Apple Store might be the only place you need to go for your iPhone, as Apple has started selling their smartphone with AT&T's Next program. With that, you can now walk into an Apple Store, put no money down on a phone, and walk out only paying a monthly fee on top of your rate plan.
Unfortunately, Apple is only offering this scheme with AT&T right now. Though others like Verizon and T-Mobile have pay-as-you-go plans, AT&T's Next is the only carrier who gets the official nod at this point. Those plans from other carriers are in a beta stage right now, but aren't listed anywhere on the Apple website as being active.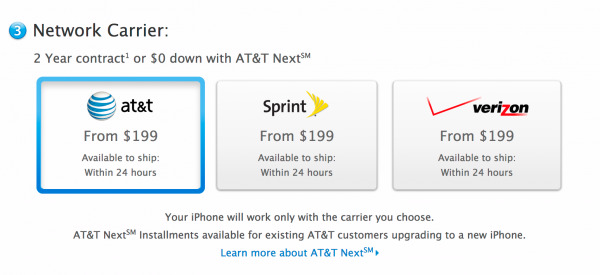 Next lets AT&T customers pay for their devices monthly, and upgrade early if they so desire. The monthly cost is split up differently depending on your scheme (choosing when you can upgrade, that is). If you don't want to pay monthly, you can still do the subsidized plan for $200 down, but we caution you to do the math on how much you'd spend before assuming it's a better deal.
Apple already sells prepaid plans with an iPhone purchase, again via AT&T. Just like with Next, prepaid plans are not on offer with other carrier, despite both Verizon and T-Mobile having prepaid as well. Hopefully, both prepaid and the early opt-out plans hit the other carriers soon.
Via: 9to5Mac